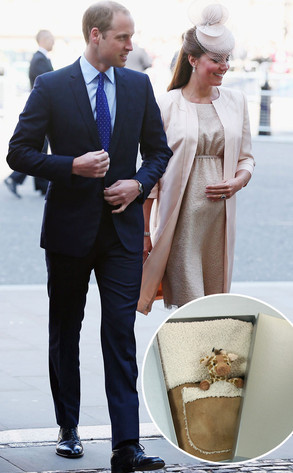 Dan Kitwood/Getty Images; Peta
Kate Middleton and Prince William's baby isn't due until this weekend. But that won't stop some from sending memorable gifts for the little royal.
PETA U.K. decided to celebrate the Duke and Duchess of Cambridge's newest arrival a little early by sending them a faux-sheepskin blanket.
"Babies love animals, and a baby blanket that no animal was harmed to make is a wonderfully positive way to start what we hope will be a lifetime of compassion for the little one," said PETA U.K. Associate Director Mimi Bekhechi.
She went on to say, "We hope PETA U.K.'s gift to the Duke and Duchess of Cambridge will inspire other parents to buy cruelty-free gifts and clothing for their children."