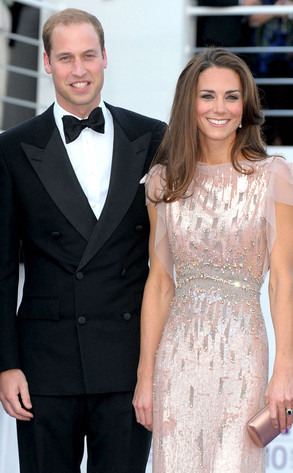 Rex USA
Canada has decided how they are going to honor the birth of Kate Middleton and Prince William's first child!
In Toronto, the famous CN Tower will be lit up to welcome the newborn on the evening that he or she arrives. The building will be decorated with either a solid pink or blue light for up to eight minutes.
Also, Niagara Falls will be getting a similar pink or blue hue, according to Hello! Canada.
The highly anticipated arrival of the royal baby has quickly become a worldwide event, with everyone waiting with bated breath for the bundle of joy.
A few other countries have jumped on board the royal baby bandwagon, including Finland and Australia.