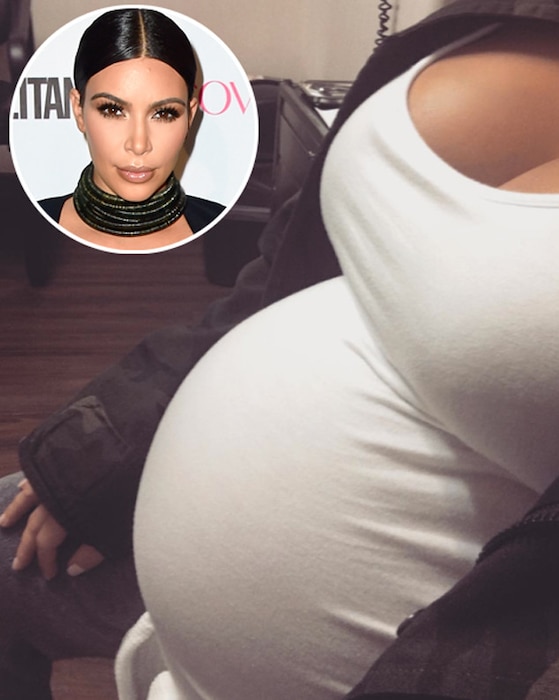 Frazer Harrison/Getty Images; Instagram
Kim Kardashian has been nothing but honest throughout her second pregnancy, even admitting that she hates being pregnant. Her candid confessions have been nonstop over the past nine months, addressing everything from her weight to her worries.
Now that she's due "any day now," let's look back at everything she has ever said about being pregnant with North West's little brother. Kim recently said that she feels "fat as f--k" and that her "cankles are out of control." And shortly before that, she told E! News, "I just don't think pregnancy and me really agree with each other."
She also turned to Twitter to air some of her grievances about being with child.