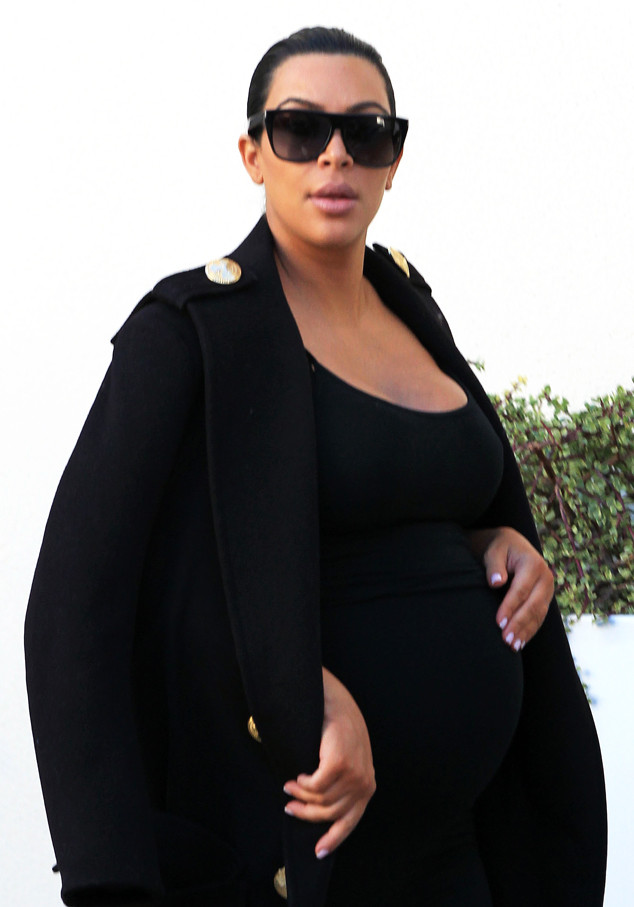 GAMR/FAMEFLYNET PICTURES
Very good news from Kim Kardashian about her and Kanye West's baby boy.
The pregnant star revealed today that her still-gestating son is no longer breech, Kim having underwent a procedure over the Thanksgiving-holiday weekend to have the baby turned in the correct direction, head pointing down.
"This weekend I checked into the hospital and underwent a procedure called an ECV (External Cephalic Version, or a Version), which is done to manually turn the baby from a breech position to a head-down position," she wrote on her website today.
Kim had been spotted visiting Cedars-Sinai Medical Center on Thanksgiving with Kanye, but she was back at sister Khloe Kardashian's house in time for dinner, so perhaps that was a pre-procedure checkup. North West's mom says that her family was at the ready when she had the ECV in case the baby was born right then and there.