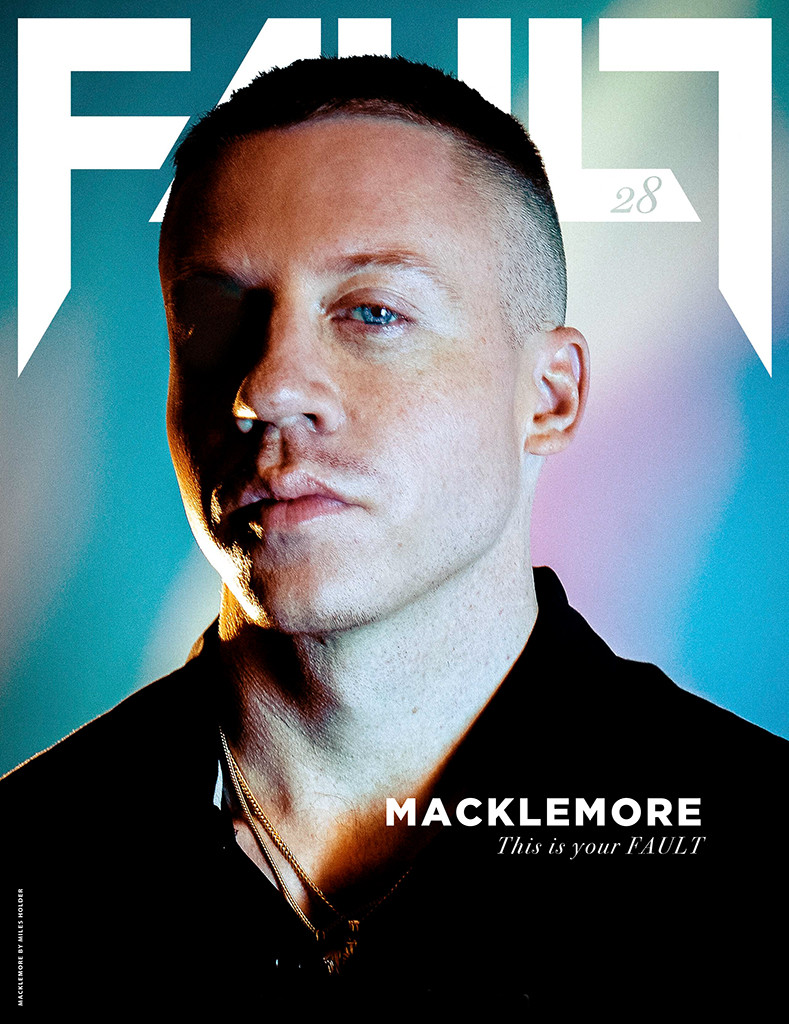 Photo by Miles Holder; Styling by Rachel Gold
Macklemore is opening up about fatherhood and family.
In a new interview with Fault Magazine, the Grammy-winning rapper gets surprisingly candid when revealing the difficulty of balancing fame, success and a growing brood.
"I don't know if pressure is the right word, but it's strange to spend eight days with my newborn and then to leave and go on tour," Macklemore explained. "It's tough to look at pictures, and I feel like I'm missing something... I've been away from her more than I've been there and it's hard, but FaceTime is a beautiful thing in the meantime."
Macklemore, whose real name is Ben Haggerty, also reveals that baby No. 2 came as a surprise to him and wife Tricia Davis.