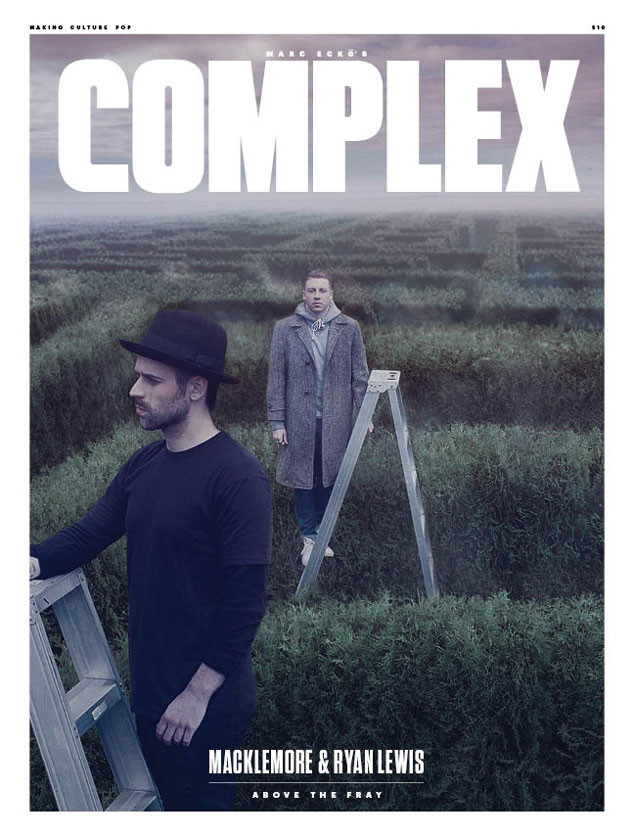 TIMOTHY SACCENTI/Complex
Macklemore is revealing he relapsed with drugs last year.
In a candid new interview with Complex, the "Can't Hold Us" singer (real name Ben Haggerty) says he had a lapse in his sobriety last year during a whirlwind year of success and fame.
"I held it together for a while. But, eventually, I stopped going to my 12-step meetings," the Grammy winner tells the mag. "I was burnt out. I was super-stressed. We weren't sleeping—doing a show every day, zigzagging all over the country. In terms of the media I was getting put into a box that I never saw for myself. The pressure and the fame—everything. All the clichés, man—like not being able to walk around, having no privacy, and from this TV appearance to this TV appearance, and the criticism, and the lack of connection, and the lack of meetings—all of that put into one pie was just...I just wanted to escape."