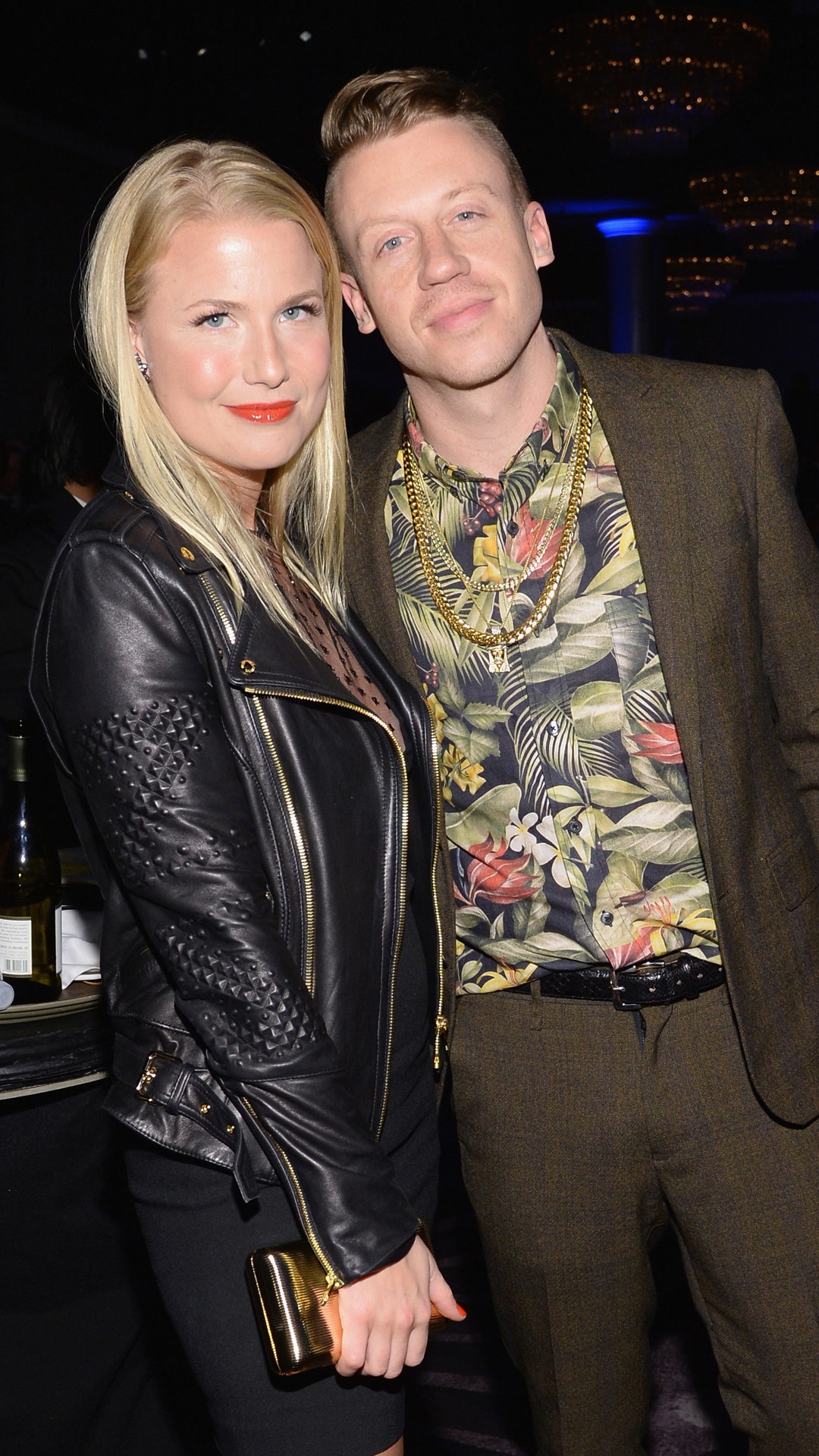 Larry Busacca/Getty Images for NARAS
Congratulations to Macklemore and wife Tricia Davis!
The couple secretly welcomed their second child together, a baby girl, last month. Her name was not revealed.
The 34-year-old Grammy-winning rapper, whose real name is Ben Haggerty, said in an interview with Irish radio station Spin 1038's Nathan O'Reilly and Nick Karkazis in Dublin that he spent St Patrick's Day "in the hospital with my brand-new daughter who was born right before St. Patrick's Day."
Macklemore and Tricia, who are notoriously private, are already parents to a daughter, Sloane Ava Simone Haggerty. They had also announced her birth, as well as their marriage, on a more than month-long delay.
Back in September, Macklemore revealed that his wife was expecting their second child in an Instagram post. Months later on February 12, Tricia took to Instagram to share a photo with her social media followers of her bare baby bump and let everyone know she had just a few weeks left before she was going to give birth.
"Final magical weeks," Tricia captioned the picture. "What a different experience the second time around. Less worried about everything and full confidence I can do anything. Always channeling every mother before me."
Tricia and Macklemore got engaged back in 2013 after seven years together. Two years later, the couple announced they were expecting their first child.
In August 2015, Macklemore shared with his fans that he and Tricia had tied the knot and he also revealed they had welcomed their daughter Sloane in May.
"Our daughter, Sloane Ava Simone Haggerty, was born 2 months ago on May 29th," Macklemore wrote on his website in 2015. "There is nothing like the joy and happiness that comes from bringing a baby into this universe. She has filled my heart in ways that I never knew possible."
Congratulations again to the couple and their growing family!