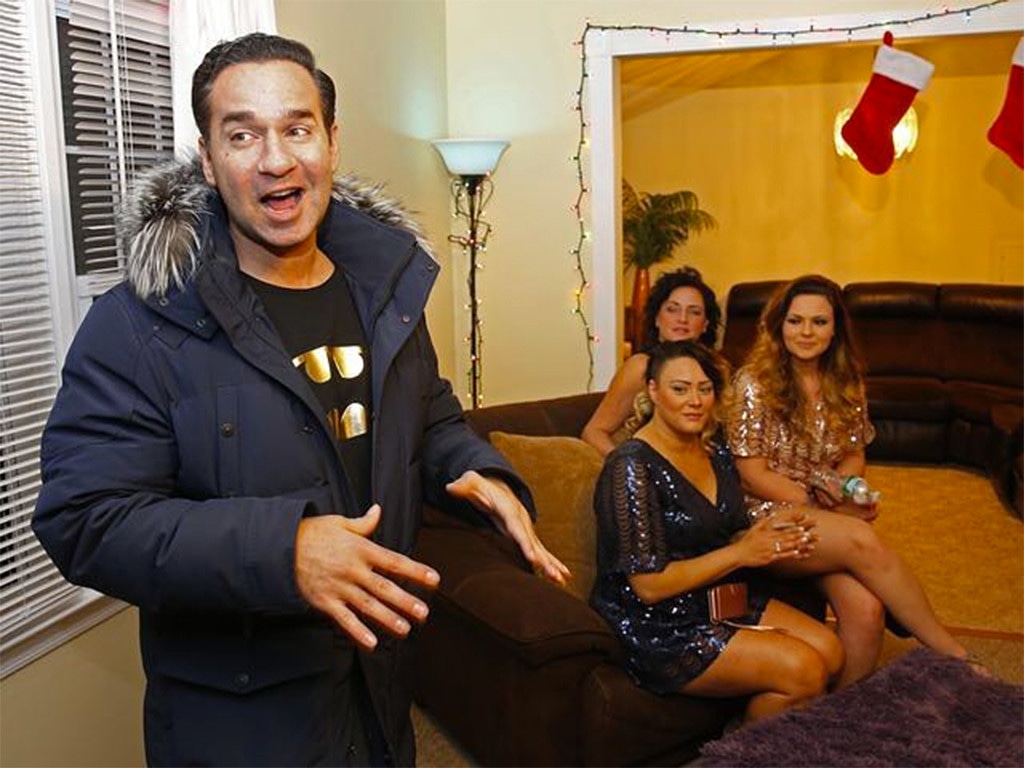 Instagram / Mike Sorrentino
Mike "The Situation" Sorrentino is marking a major personal milestone following years of turmoil and also giving back to the community this holiday season as he prepares for his upcoming prison sentence for tax evasion.
The 36-year-old Jersey Shore star wrote on his Instagram page on Saturday, "Big daddy Sitch celebrating 3 years of sobriety & teaming up with @discoveryinstitute_nj to bring a holiday meal to Phoenix Recovery House in Eatontown NJ for Christmas."
Mike has been open about his past addiction to prescription drugs and has been known for his past partying ways on Jersey Shore several years ago. He and most of the cast members returned for Jersey Shore: Family Vacation this year and this time, he filmed the show sober.
"I was actually a bit insecure," he said in a video posted on the Instagram page of the Discovery Institute for Addictive Disorders, a nonprofit treatment center where he spent six months in rehab. "I was known to be one of the bigger partiers on Jersey Shore. I told myself, I'm going to have to continue to challenge myself in my recovery."
In recent months, he has spoken to recovery groups in New Jersey on behalf of the center. The Discovery Institute has also partnered with Mike on a scholarship program to help fund treatment for people struggling with drug and/or alcohol addiction.
"[Being sober] really taught me how to just be at peace. It taught me to be more accepting," he told E! News in 2017. "I live my life today at peace. I try not to have any arguments. I mean, everything in my life has changed. I don't speed. I don't get into fights."
Watch:
What Life is Like For Mike Sorrentino Now That He's Sober