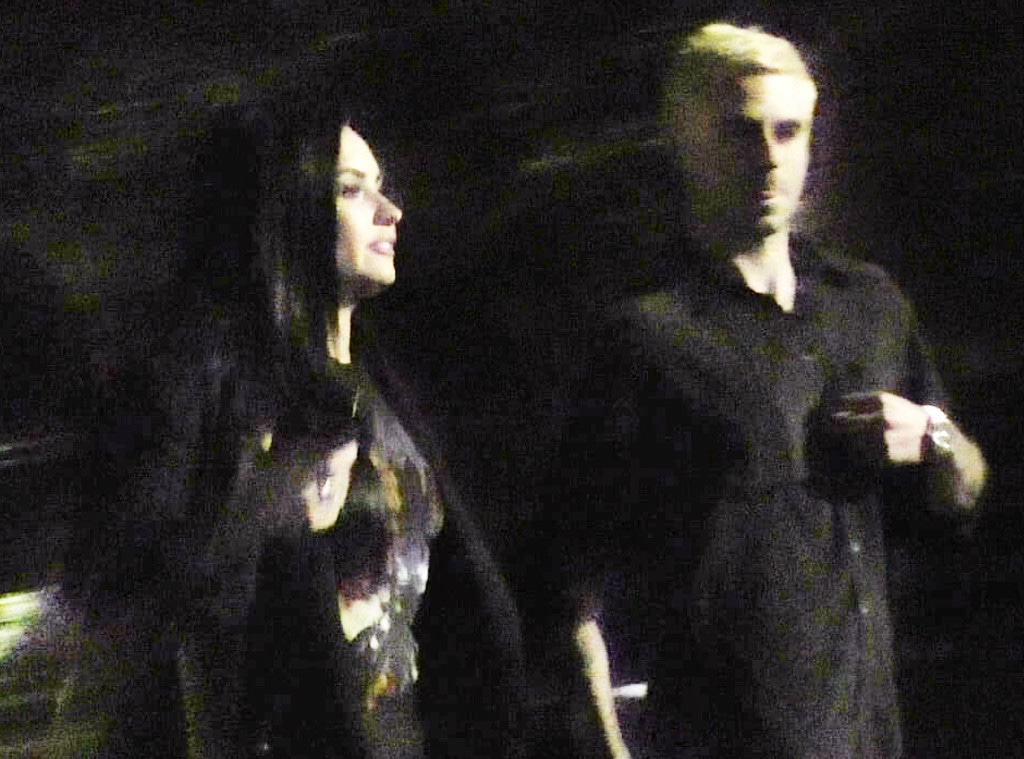 NIGHTVISION / FIA PICTURES
Demi Lovato and her rumored beau Henry Levy are showing some PDA once again.
E! News obtained images of the two of them out on a nighttime stroll in Beverly Hills while they held hands. Another photo showed Lovato and Levy sitting inside a car as they both spoke on their cell phones. Levy, who is the founder of clothing company Enfants Riches Déprimé, is more commonly known as Henri Alexander.
The 26-year-old singer and Levy were spotted on Dec. 9 kissing after a dinner date in Malibu, which solidified any inklings that the two of them might be a little more than friends. 
Lovato and Levy were first seen together having sushi not long after the "Confident" singer left rehab.
A source told E! News in November that Levy was acting as Lovato's "sober companion" for the time being. The source said, "Demi wants to be around people who are like-minded and Henry is good energy for her. They spend a huge amount of time together but Demi is not focused on dating. Demi is very focused on her health."
NIGHTVISION / FIA PICTURES
Another insider shared some insight into their relationship. "Demi was one of the first celebrities to wear Henri's clothing label about five years ago and that's when she first came to his attention," the second source said. "Friends are hopeful he and Demi are working on their sobriety together."
Since leaving rehab, Lovato has reportedly been "very focused" on her health and wellness. The first source explained that the "Sorry Not Sorry" artist "has been working out with a trainer several days per week, eating right, and truly has a whole different mindset."
That was evident in a recent Instagram post where she shared a post-workout selfie after what looked like a particularly grueling jiu jitsu session.
Another insider told E! News in October that Lovato has a whole new perspective on the world. They said, "Treatment has really changed her and she is looking forward to remaining sober and her new outlook on life."
We can't wait to see what the Grammy-nominated singer brings us next!