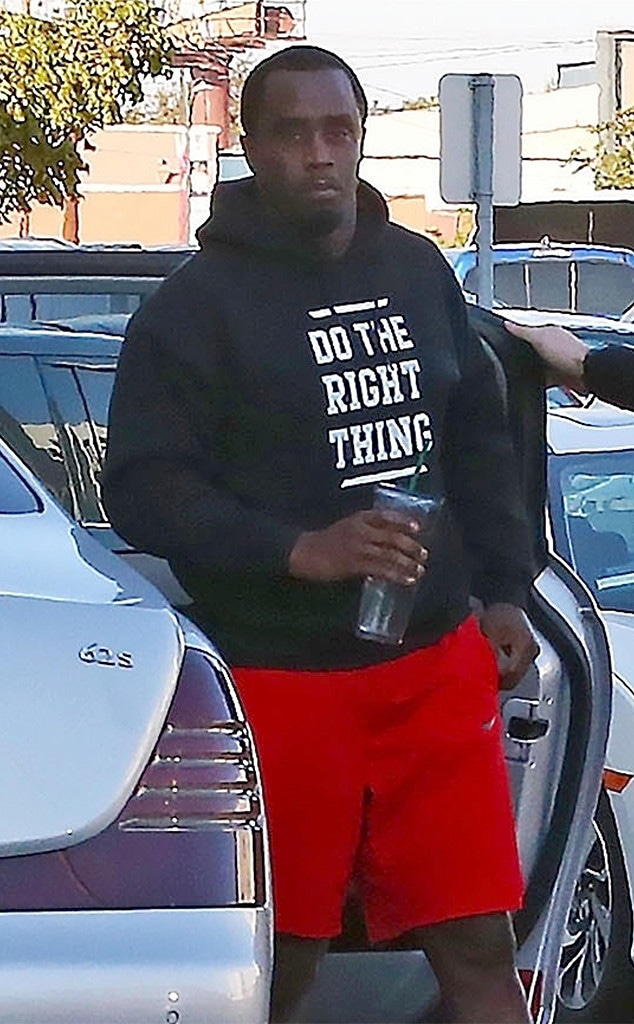 BACKGRID
The sudden death of Kim Porter has brought Sean "Diddy" Combs and Cassie back together. 
One month after E! News confirmed the hip-hop mogul and R&B singer had ended their years-long relationship, the two reunited on Friday afternoon. The exes were out in Los Angeles together one day after Porter, who is Diddy's longtime ex-girlfriend and mother of three of his five children, was discovered dead at the age of 47. 
Seen for the first time since the devastating news broke, 49-year-old Combs wore a hooded sweatshirt that said "Do the right thing" and red basketball shorts. Cassie, who he dated on and off for a decade, dressed casually in an oversized sweatshirt and yoga pants. 
"Cassie reached out to Diddy," a source tells E! News exclusively,"sending him a text message checking up on him and expressing her condolences." 
We're told he was "pleasantly surprised" to hear from her and "very touched by her thoughtful text."  
As it stands, Porter's cause of death is still unclear. The Los Angeles County Corner confirmed that an "additional investigation" is set to take place into the matter, though detectives previously said no foul play is suspected. 
Following Porter's death, Diddy, Kimora Lee Simmons and a slew of other loved ones were seen arriving to her Toluca Lake, Calif. home. Authorities told the media that Diddy was "extremely cooperative and understandably upset" when speaking to them. 
Likewise, a source previously told E! News the rapper is "very heartbroken" and focused on the needs of their kids, 20-year-old Christian, and 11-year-old twin daughters D'Lila Star and Jessie James. 
"Despite their differences, they always made things work for their children," our source added. Porter and Combs' love story spanned 13 years, and even after going their separate ways in 2007, the pair remained extremely close and committed to co-parenting. 
Click here to read Hollywood's many heartfelt tributes to Kim and her legacy.