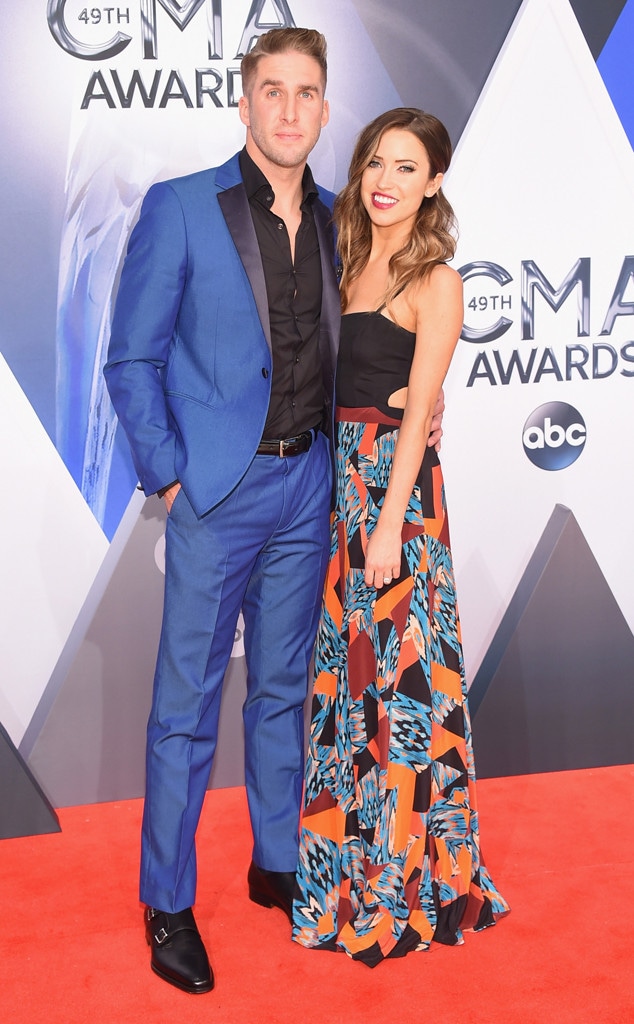 Michael Loccisano/Getty Images
Shawn Booth is looking back on his and Kaitlyn Bristowe's relationship with nothing but gratitude. 
The Bachelorette star returned to social media for the first time since he and Bristowe went public with their breakup last week, releasing an emotional statement dedicated to the fans who witnessed their love story unfold. 
"I just want to thank everyone who has been so supportive of my relationship with Kaitlyn over the years," he wrote on Instagram. "You've made me feel incredibly special, supported, and very loved. So from the bottom of my heart, thank you. It truly means a lot. And thank you to everyone who has sent their love & support during this painful time. I love you guys."
Bristowe accepted a proposal from Booth on The Bachelorette's season 11 finale in 2015. According to one E! News source, the formerly inseparable lovebirds' split was a "long time coming."
Explained another insider, "Everyone was rooting for them but they truly grew apart when their lives got busy and couldn't get back to where they were."
In Kaitlyn and Shawn's original joint statement, the pair shared, "This difficult decision comes after thoughtful, respectful consideration. Even though we are parting as a couple, we're very much committed to remaining friends. We have both evolved as people, which is taking us in different directions, but with the hope that we will continue to support each other in new ways. Due to the nature of how we met, our relationship has always been very public, and we have enjoyed sharing it with all of you, but we ask that you respect our decision and our privacy at this time."
In the aftermath of the admittedly difficult separation, Kaitlyn returned home to her native Canada for some rest and relaxation with close family members and friends. Additionally, she's refocusing her heartbreak and hitting the recording studio in hopes of releasing music of her own. 
Meanwhile, Shawn remains focused on his newly opened fitness studio in Nashville, Tenn.
As they say, upward and onward!