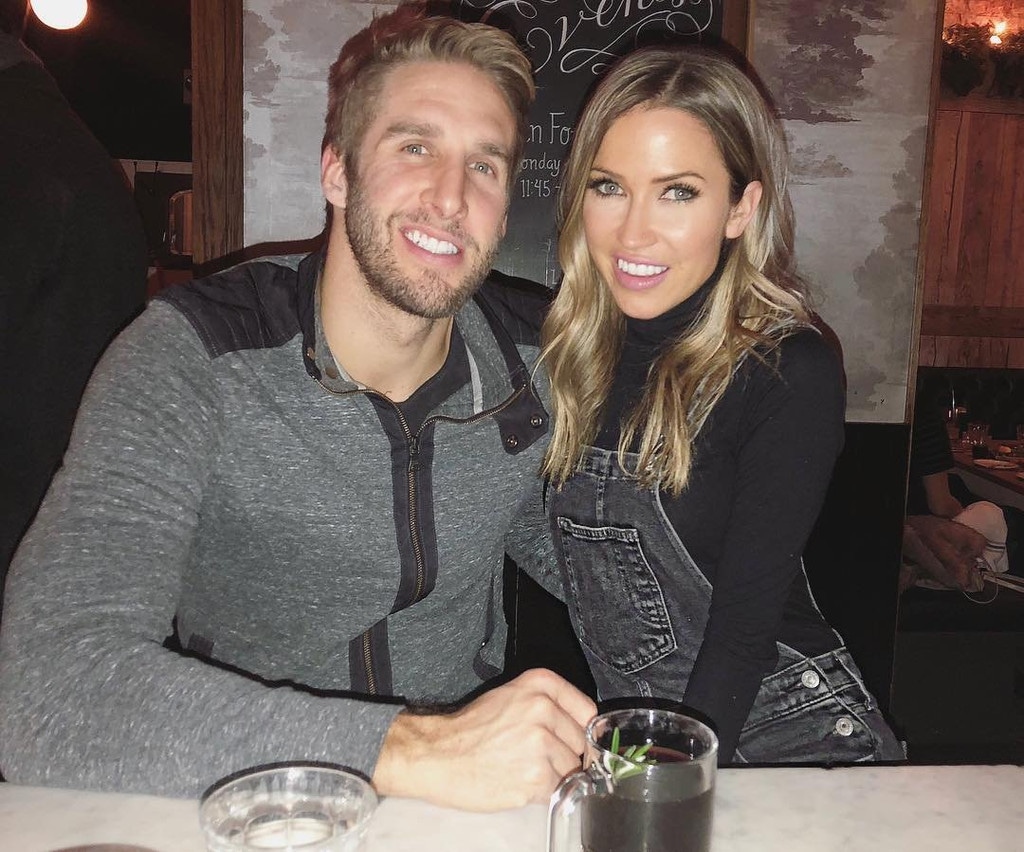 Instagram
Kaitlyn Bristowe is spending some time at home after ending her three-year relationship with Shawn Booth.
The Bachelorette star shared an Instagram video of her returning to her Canadian homeland on Thursday. In the clip, Bristowe could be seen traveling through Vancouver in British Columbia, where she once lived.
Bristowe has certainly been keeping her loved ones close since calling off her engagement. Just a few days ago, she posted a picture of her spending some time with her dad in a Nashville studio.
"I can't tell you how much it meant to me, to have my dad by my side while I recorded my song yesterday," she wrote alongside the photo on Instagram. "His dad was a musician and I just felt like he was so proud of me. Can't wait for you guys to hear it. Nothing like channeling emotions into music."
News of Bristowe and Booth's split broke earlier this month.
"After three incredible years, we have decided to go our separate ways," the now-exes told People in a statement. "This difficult decision comes after thoughtful, respectful consideration. Even though we are parting as a couple, we're very much committed to remaining friends. We have both evolved as people, which is taking us in different directions, but with the hope that we will continue to support each other in new ways. Due to the nature of how we met, our relationship has always been very public, and we have enjoyed sharing it with all of you, but we ask that you respect our decision and our privacy at this time."
However, rumors had been spreading that the two were headed for a split for quite some time. A Bachelor Nation source also told E! News their split was "not a shock."
"Everyone knew they have been having problems, but they weren't ready to address it and we respected that," the insider said. "Kaitlyn and Shawn are great people on their own but you could tell they weren't going to ever make it down the aisle together."
Fans first met Bristowe on Chris Soules' season of The Bachelor. She then went on to pass out the roses on season 11 of The Bachelorette. Booth competed for her heart and ended up getting down on one knee. However, the two never tied the knot. 
It certainly hasn't been the easiest time for Bristowe. In addition to the breakup, she recently injured her finger. She posted a picture of her finger taped up on Instagram and said she had a "gross" incident.
"When I was boxing, I had a cyst—ew!—burst in my finger," she said. "They went in to try to remove it, couldn't because it was attached to a tendon, and now I need surgery."
Feel better soon, Kaitlyn!