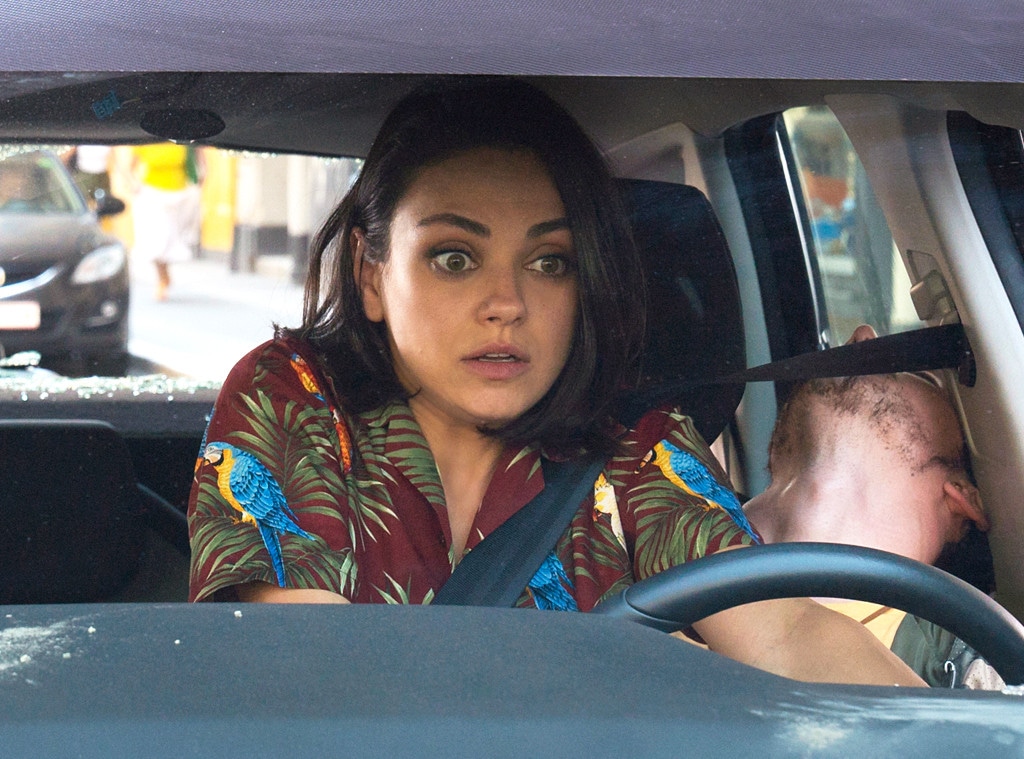 Lionsgate
Standalone movies are highly overrated these days.
Think about it, so many of your favorite films have sequels and prequels and third and fourth installments, which got us wondering about this year's People's Choice Awards finalists in the Comedy Movie of 2018 category.
Sure, we think that each of the five contenders for this category are great movies on their own, but would they be even better with a follow-up film?
We honestly can't decide which is why we are turning to you!
With movies like The Spy Who Dumped Me, Love, Simon and Blockers all on the list for Comedy Movie of 2018 we have a feeling you might be screaming for a sequel for at least one of these hilarious flicks.
Come on, you know you want to see another action-packed movie starring Mila Kunis and Kate McKinnon.  
Or, maybe you want to see what's next for Simon (played by Nick Robinson) now that his coming out story has been told.
Perhaps you're rooting for a follow-up to Blockers, because parents trying to interject themselves into their kids sex lives is too funny for only one movie.
While we are all for another movie in any of these film's franchises, there are two more films up for Comedy Movie of 2018 that we could see you rooting for more from. These are Crazy Rich Asians and Mamma Mia! Here We Go Again. 
Alright, if you've been paying attention to movie news recently you probably already know that there is a sequel in the works for Crazy Rich Asians, but we still want to know if that's the one movie in this category that you need more from.
Are you all about Constance Wu and her new in-laws, who are crazy rich?
If so, then you are already a lucky person, because this sequel is so happening!
As for Mamma Mia! Here We Go Again, we are aware that it is in fact a sequel, but that doesn't mean you can't be rooting for a third installment featuring everyone's favorite singing family and group of friends.
It might've taken 10 years to see the cast back in Greece, but it was worth the wait. Therefore, we're pretty sure a third movie with ABBA songs would be a wonderful idea.
OK, the moment has come for you to tell us which film you want to get the sequel treatment first, below.
Then make sure to tune into the 2018 E! People's Choice Awards next weekend to see if your favorite OG film earned the PCAs trophy!
PCAs Comedy Movie Finalist Sequel Poll