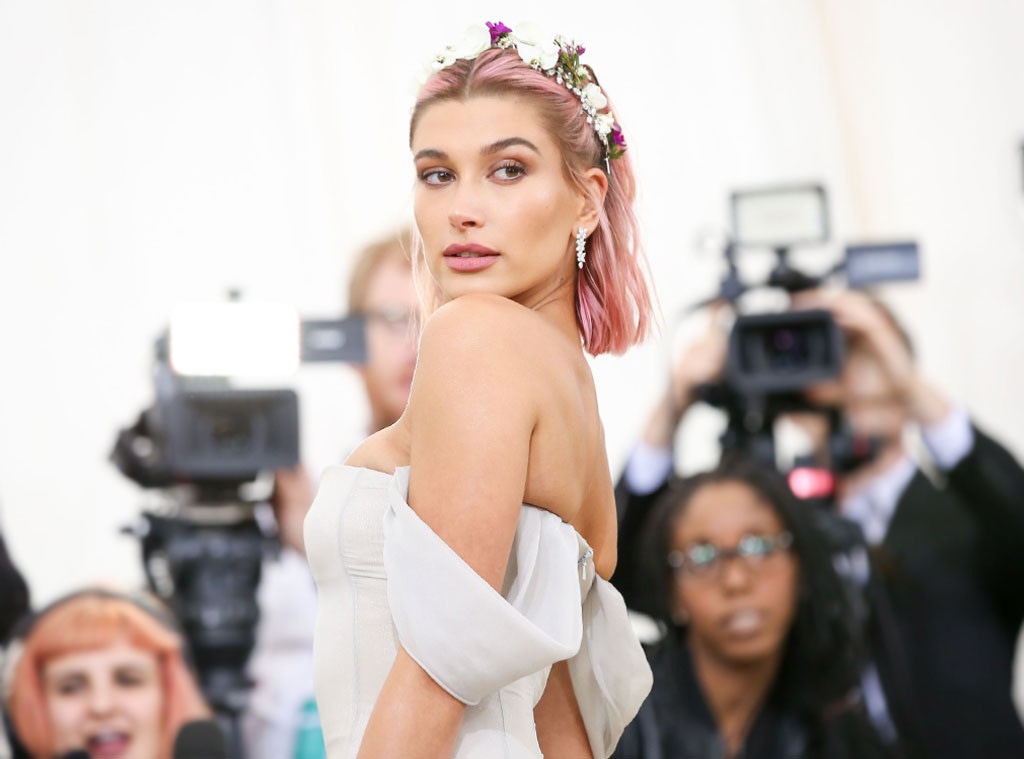 Carl Timpone/BFA/Shutterstock
Pull out the doves and the rice. We've got a celebrity wedding underway!
Justin Bieber has officially popped the question to model Hailey Baldwin. The pop singer and his beautiful bride-to-be are officially engaged, and the ring is larger than life. 
But aside from the gorgeous ring, we're all anxious to see the parties, engagement photos and of course the star-studded ceremony. The real question we're all dying to know, however, is what the cat-walking star will strut down the aisle in?
It's no secret that the bride-to-be is up on all of the hottest couture trends. In fact, she's been giving us extreme wifey looks all along. Between her striking striped gown at the 2017 Cannes Festival and her unforgettable Tommy Hilfiger gown at this year's Met Gala, Hailey has been ready for this moment all her life—and we are so here for it.
We've got a feeling the big wedding dress hunt will be a piece of cake for this fashionista. Check out Hailey's most iconic bridal-like looks below.