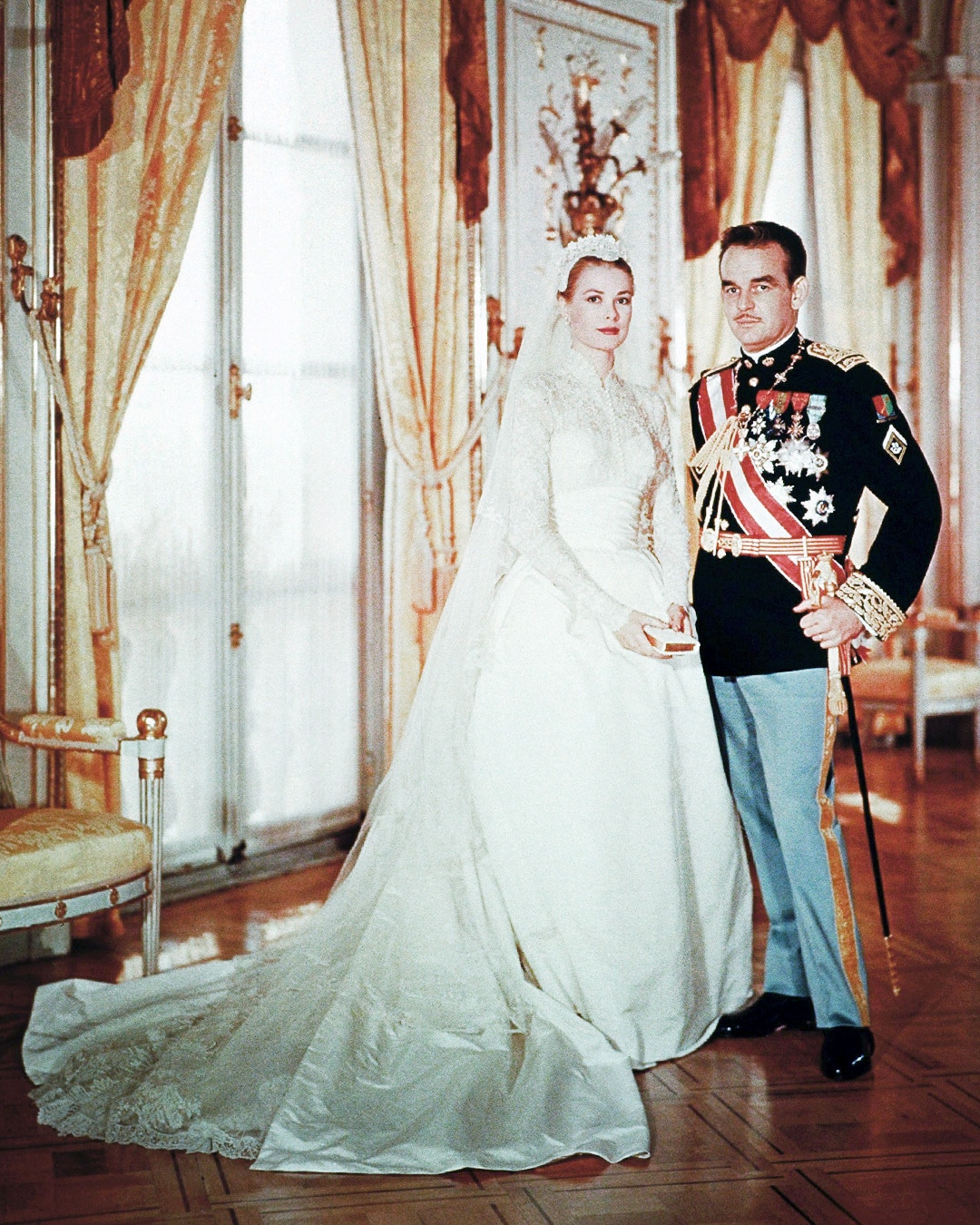 3777/Gamma-Rapho via Getty Images
Here comes the royal bride, all dressed in white.
If you're a hopeless romantic with a love for a good fairy tale and an eye for fashion, you're probably very excited for the Royal Wedding, in which mixed-race, American actress Meghan Markle will become British royalty. It's a fairy tale come true. Come Saturday, all eyes will be on Prince Harry's bride and you can be sure that she will continue the long-standing tradition of an epic wedding dress reveal.
Starting with Queen Victoria, who started the tradition of wearing white on your wedding day, royal wedding dresses are meant to make a grand statement. They're meant to spur conversation and demonstrate the style prowess of the royal.
For women like Meghan, Duchess Kate Middleton, Princess Grace Kelly, Princess Diana, who became royals through marriage, the wedding dress is even more significant. It marks their first moment as a real-life royal, and each woman, after being scrutinized (to various degrees) by the public during their engagement, deserves to have their larger-than-life princess moment.
 Check out the most epic royal wedding dresses below!