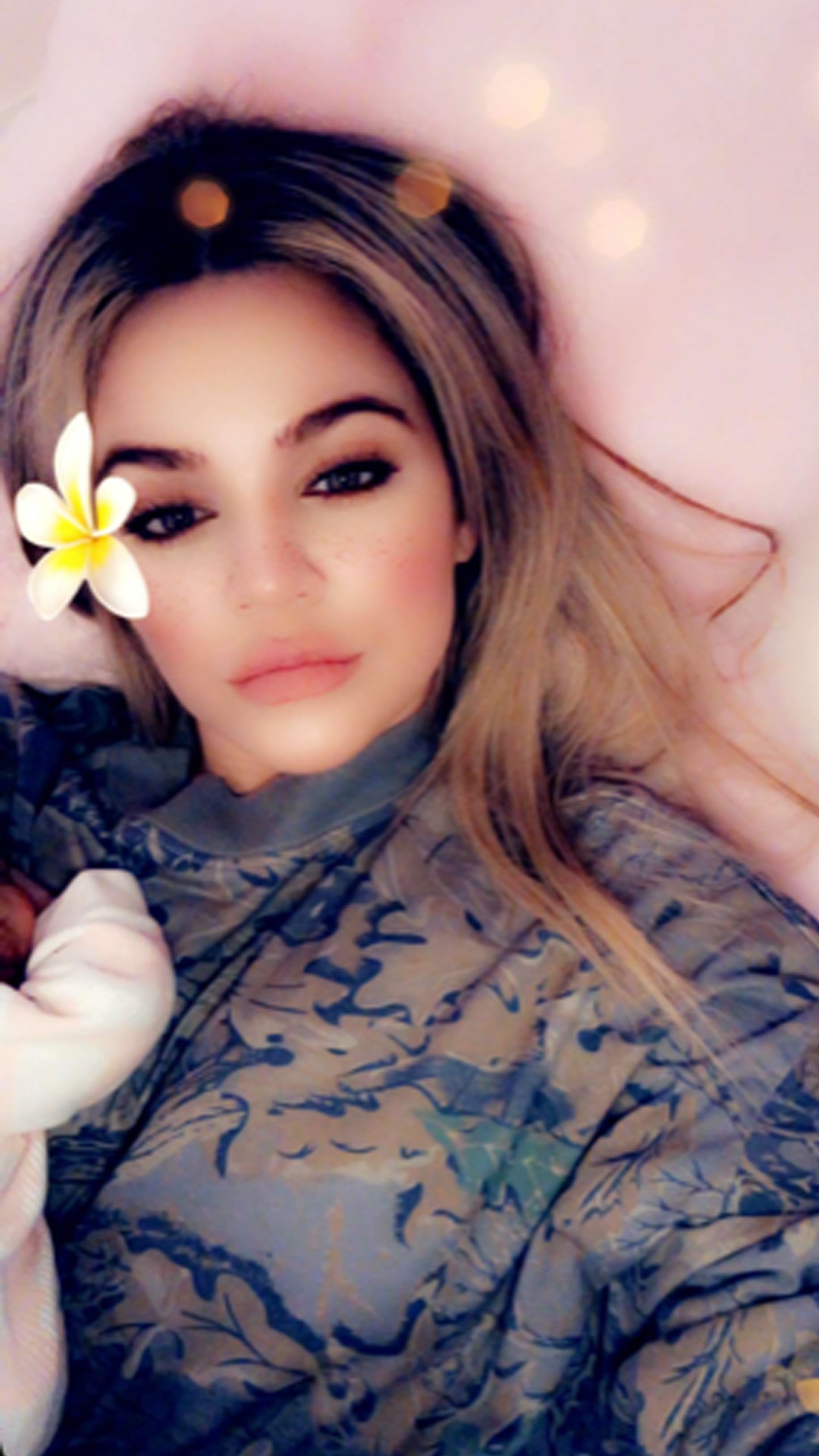 Instagram
Khloe Kardashian has heard enough "advice" from haters.
The Keeping Up With the Kardashians star took to Twitter on Sunday to share her thoughts on people who give unwanted advice, telling them to focus on their own lives.
"People spend too much time finding other people to blame, too much energy finding excuses for not being what they are capable of being. People these days are focused so much on someone else's life instead of their own," she began her series of tweets. "They love to give advice but are not living the advice that they are offering. Most of the ones giving advice are in no place to give anything at all. Focus on your own world. I'm sure there's cracks there that need your attention. We all got em."
She continued, "Misery loves company… people can't stand for someone else to flourish and be happy. Nowadays people thrive off ones downfall rather than their success. Sadly."
Later on in the day, Khloe returned to Twitter to seemingly contemplate a social media break.
"Wild that people assume you're speaking about something and they run with it," she wrote. "Anything and everything gets twisted into something it's completely not. Lord, I'm remembering how much I loved my social media break LOL."
Khloe's surely been receiving a lot of comments on social media in the last month, seemingly in regards to boyfriend Tristan Thompson's cheating scandal that surfaced in April, shortly before the birth of their daughter, True Thompson.
Regardless of outside opinions, Khloe has decided to give Tristan "another chance."
"Khloe has given Tristan another chance at their relationship, and is trying to put the pieces back together for the sake of True," one insider told E! News in early May. "Although she is crushed by the scandal, Khloe desperately wants things to work and wants to have a complete family."
Last week, another source gave us some insight into how Khloe's family feels about Tristan following the scandal.
"It's no secret that the family is not happy with Tristan and that Khloe has forgiven him so quickly," the source told E! News. "Khloe just avoids talking about him and doesn't bring him up. She knows they don't approve and it's extremely uncomfortable to bring anything up."
"Even though behind the scenes she is happy with Tristan and their life, she doesn't want to rub it in or call attention to it with the family. So she just doesn't mention it," the insider continues. "She focuses on True and being a mom. She's living in the moment and taking one day at a time. She loves her sisters and hopes one day everything will work itself out. But for now, she's not going to bring up Tristan and what's going on with them."
Instead of letting any social media negativity get to her, Khloe has been focusing a lot of her energy on the gym.
The E! star took to Instagram over the weekend to continue to share her postpartum fitness journey. In a video posted to her Instagram Story, Khloe showed off her stomach while working up a sweat in the gym.
Khloe's sister and fellow new mom Kylie Jenner also shared a similar mirror post on Instagram Sunday. The Kylie Cosmetics founder can be seen wearing a bra and jeans in the bathroom snap, taken just about four months after she gave birth to baby Stormi Webster.