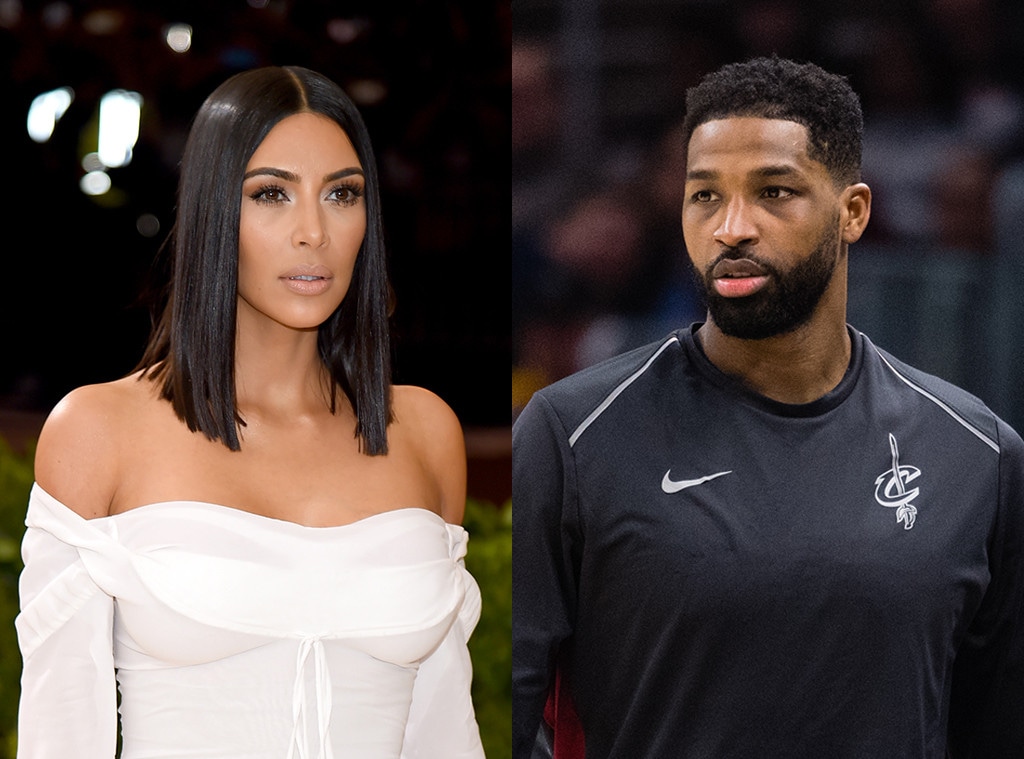 Getty Images
It appears that the relationship between Tristan Thompson and Kim Kardashian is still a bit strained.
To celebrate Kim and Kanye West's fourth wedding anniversary, Khloe Kardashian sent her sister and brother-in-law a bouquet of flowers. Kim shared a video of the gorgeous gift with her fans on social media, but it's the card Khloe sent along with the flowers that has everyone talking.
The note to the couple reads, "Happy anniversary Kimye. Love always wins!!" The card also shows that the gift was sent with love from "KoKo" and baby True Thompson, but Tristan's name is left off.
Tension between Khloe's family and her boyfriend began in April when, shortly before True's birth, a cheating scandal involving Tristan was revealed.
Later that month, Kim appeared on The Ellen DeGeneres Show and broke her silence about the allegations against Tristan.
"Like I don't even know how to describe it besides it's just so f--ked up," Kim told Ellen DeGeneres. "We really were rooting for Khloe, and we still are...you know, she's so strong and she's doing the best that she can. It's a really sad situation all over."
Kim then explained to Ellen that she made this rule with brother Rob Kardashian that if there's a baby involved she's going to keep it "cute" and "classy" and not talk "too bad" about the situation.
"Because one day True's gonna see this and you know...it's so messed up," Kim shared.
The E! star later revealed she was blocked on social media after speaking her mind on Ellen.
Now that Khloe has decided to give Tristan "another chance," an insider is giving us insight into how the Kardashian family feels about Tristan today.
"It's no secret that the family is not happy with Tristan and that Khloe has forgiven him so quickly," the source tells E! News. "Khloe just avoids talking about him and doesn't bring him up. She knows they don't approve and its extremely uncomfortable to bring anything up."
"Even though behind the scenes she is happy with Tristan and their life, she doesn't want to rub it in or call attention to it with the family. So she just doesn't mention it," the insider continues. "She focuses on True and being a mom. She's living in the moment and taking one day at a time. She loves her sisters and hopes one day everything will work itself out. But for now, she's not going to bring up Tristan and what's going on with them."