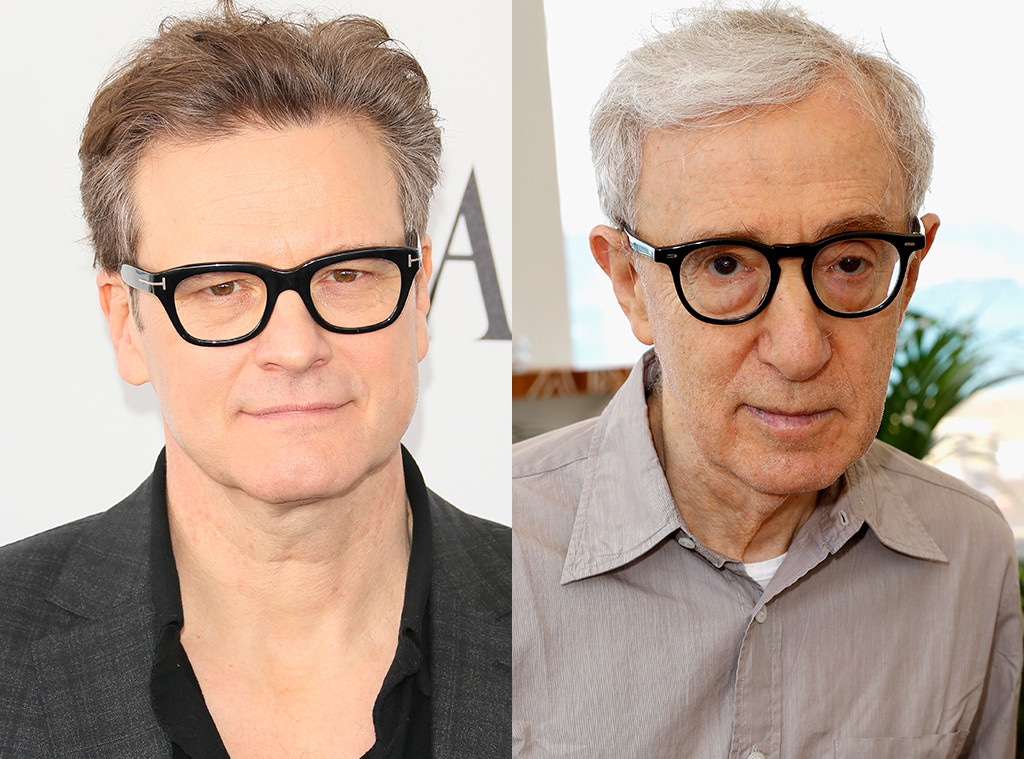 JB Lacroix/WireImage, David M. Benett/Dave Benett/Getty Images for BCG
Colin Firth says he will not work again with Woody Allen, becoming the first male actor to make such a definitive vow after the director's estranged adopted daughter Dylan Farrow revisited her accusations of childhood sexual abuse against him.
Woody, who had directed the British Oscar-winning star in the 2014 film Magic in the Moonlight, has not responded to his remarks. He has repeatedly denied Dylan's accusations.
"I wouldn't work with him again," Firth told The Guardian when asked about it on Thursday, the same day Dylan gave her first televised interview accusing the director of sexually assaulting her when she was 7, in 1992, the year he and her mother Mia Farrow split.
I am credible, and I am telling the truth, and I think it's important that people realize that one victim, one accuser, matters," Dylan, who had previously detailed her allegations in print press interviews, told CBS This Morning's Gayle King. "And that they are enough to change things."
Woody denied the latest allegations in a statement to CBS News.
In December, Dylan penned an Los Angeles Times op-ed in which she revisited her sexual abuse allegations against him and criticized "A-list actors" who have worked with him in recent years, such as Greta Gerwig, Kate Winslet and Blake Lively.
Since Dylan's Los Angeles Times piece was published, Greta and other actors such Mira Sorvino, Ellen Page, Rachel Brosnahan and Rebecca Hall have publicly distanced themselves from the director.
"If I had known then what I know now, I would not have acted in the film," Greta said in a New York Times op-ed last week. "I have not worked for him again, and I will not work for him again. Dylan Farrow's two different pieces made me realize that I increased another woman's pain, and I was heartbroken by that realization. I grew up on his movies, and they have informed me as an artist, and I cannot change that fact now, but I can make different decisions moving forward."