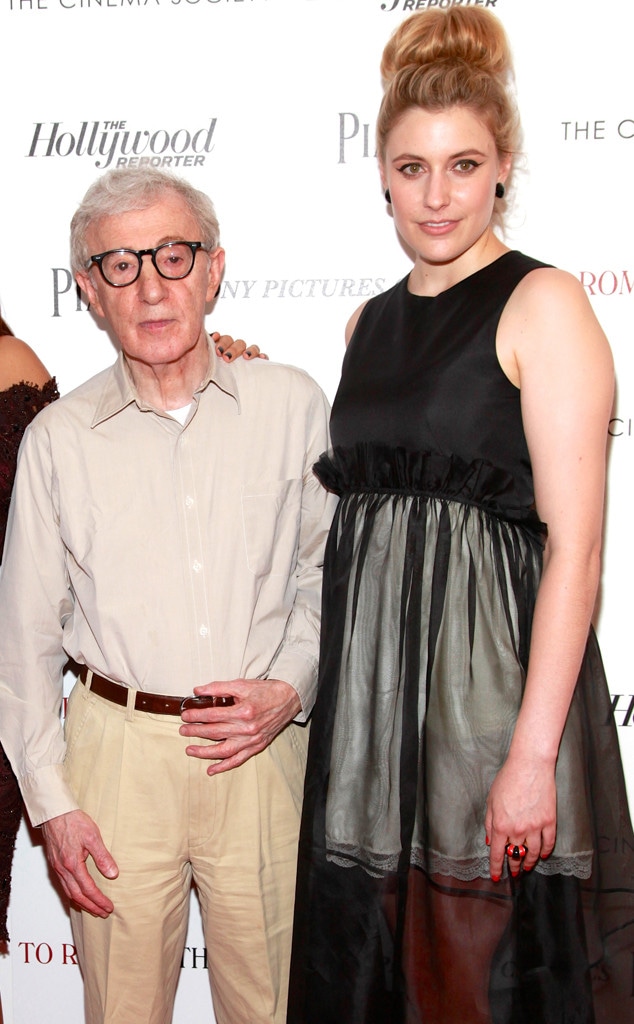 Charles Eshelman/FilmMagic
Greta Gerwig does not plan on working again with Woody Allen following criticism of her by his estranged adopted daughter Dylan Farrow, who has accused him of sexual abuse.
The Lady Bird director and actress, who appeared in the famed filmmaker's 2012 film To Rome with Love, made her comments to the The New York Times in an interview posted on Tuesday. Woody, who has denied Dylan's accusations, has not commented on Greta's remarks, which she made a month after Dylan penned an Los Angeles Times op-ed in which she revisited her sexual abuse allegations against her father and criticized "A-list actors" who worked with him, such as Greta, Kate Winslet and Blake Lively.
"If I had known then what I know now, I would not have acted in the film," Greta said. "I have not worked for him again, and I will not work for him again. Dylan Farrow's two different pieces made me realize that I increased another woman's pain, and I was heartbroken by that realization. I grew up on his movies, and they have informed me as an artist, and I cannot change that fact now, but I can make different decisions moving forward."
"Greta, thank you for your voice," Dylan tweeted in response. "Thank you for your words. Please know they are deeply felt and appreciated."
Woody and his ex and Dylan's mother Mia Farrow broke up in 1992 and at the time, she accused the director of abusing their daughter. In 2013, Dylan opened up about her sexual abuse allegations against Woody in an interview with Vanity Fair magazine. Months later, she wrote about it in greater detail in a letter posted by the New York Times. Woody denied the allegations in his own New York Times op-ed and has never been charged with a sex crime. 
In her recent Los Angeles Times piece, Dylan had quoted comments Greta had made to NPR in November when she was asked about Woody and her allegations against him.
"You know, it's all very difficult to talk about because I think I and other women—we've—feel that this moment has been a long time in coming and also feeling terrified that we're going to now say the wrong thing," Greta had said. "And I think you can even see in the way that certain women have been attacked, even since taking a brave step of coming forward, and how they've been torn down or questioned their motives or why didn't they say something—and just this fear that you're going to somehow address this not correctly - and I think it's a—I think I'm living in that space of fear of being worried about how I talk about it and what I say."