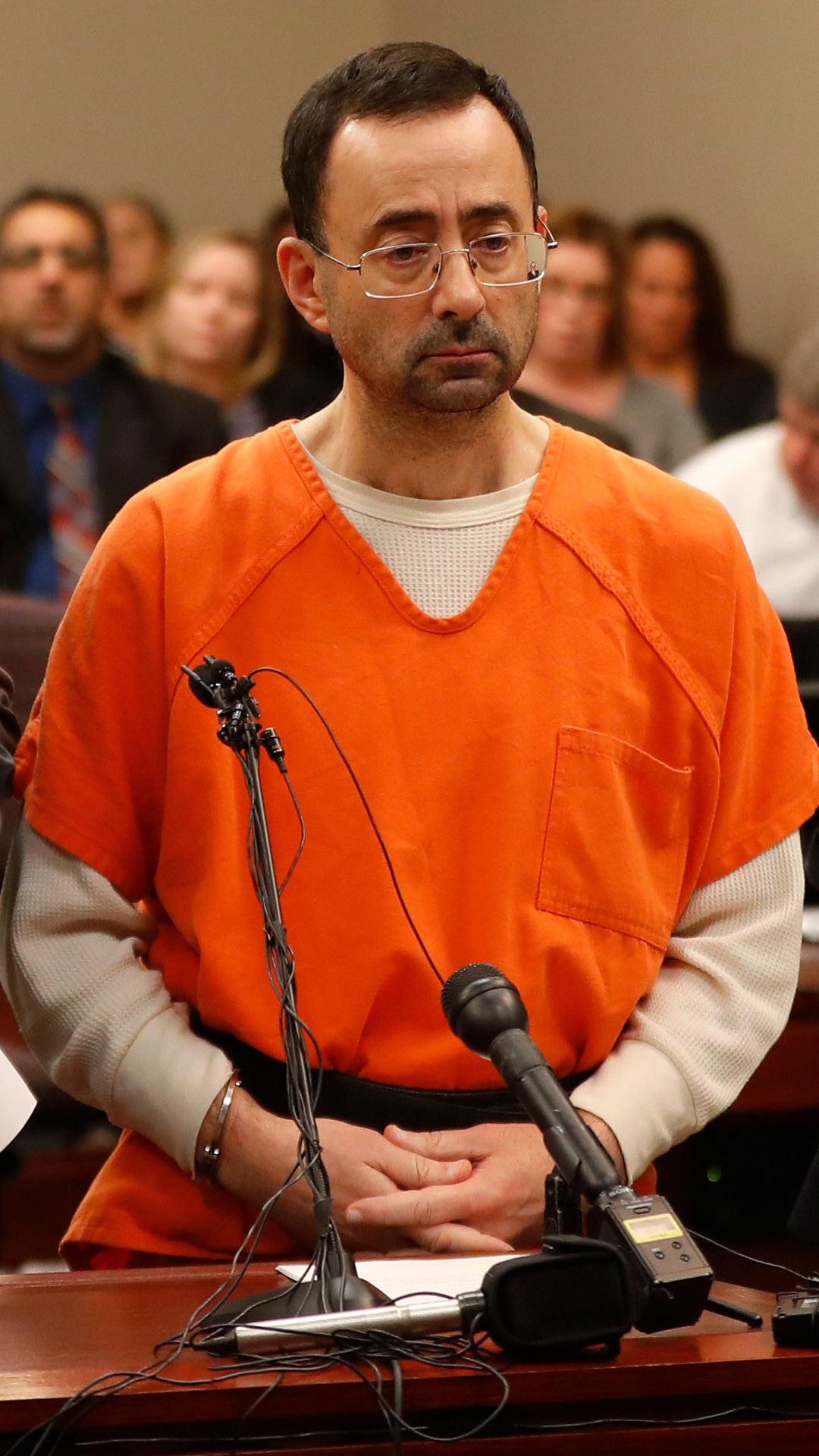 AP Photo/Paul Sancya
Larry Nassar picked a fight with Judge Rosemarie Aquilina in court Thursday morning.
The 54-year-old former U.S. Gymnastics and Michigan State doctor, who is accused of sexually abusing over 100 people, wrote a six-page, single-spaced letter sharing his concern over his ability to listen to more statements of the witnesses.
Nassar also complained about the judge in the letter, saying she turned the proceeding into a "media circus," NBC News reports.
"Now this is entertaining to me," the judge stated as she read the letter in court Thursday. "It's delusional. You need to talk about these issues with a therapist and that's not me."
Back in November, Nassar plead guilty to seven counts of sexual abuse. He faces an indeterminate sentence of 25 to 40 years for each of the seven counts. Over the past couple of months, U.S. Olympians Simone Biles, Gabby Douglas, Aly Raisman and McKayla Maroney have all come forward as victims of Nassar's abuse.
Victims are being allowed to give statements during the court proceedings, occurring right now.
Back in Dec. 2016, Maroney signed a nondisclosure agreement in which she agreed to keep quiet about the abuse she suffered at the hands of Nassar, which was a condition of her $1.25 million settlement with USA Gymnastics. Which means if she were give a victim impact statement, she could be fined $100,000. However, a rep for USA Gymnastics told E! News this week it "has not sought and will not seek any money from McKayla Maroney for her brave statements made in describing her victimization and abuse by Larry Nassar, nor for any victim impact statements she wants to make to Larry Nassar at this hearing or at any subsequent hearings related to his sentencing."
The spokesperson added that the organization encourages Maroney "and anyone who has been abused" to speak out against Nassar in court. "USA Gymnastics remains focused on our highest priority—the safety, health and well-being of our athletes and creating a culture that empowers and supports them."
In early Dec. 2017, Nassar was sentenced to 60 years in prison for child pornography.