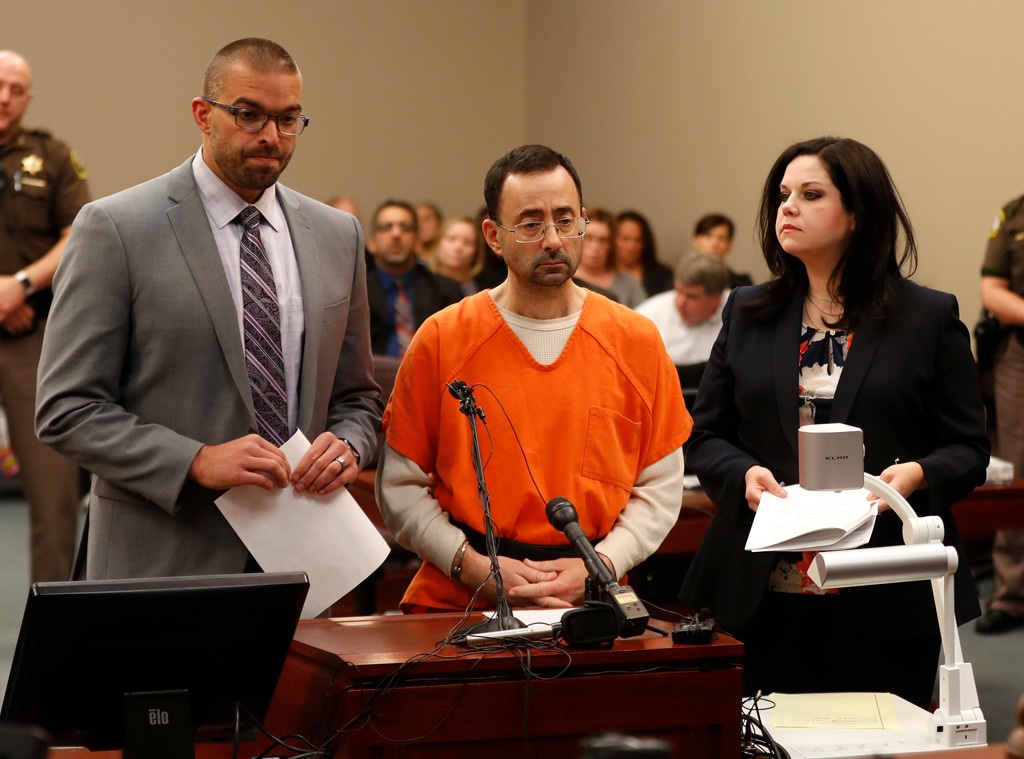 AP Photo/Paul Sancya
Former U.S. Gymnastics team doctor Larry Nassar pleaded guilty to seven counts of first-degree criminal sexual conduct in Ingham County (Mich.) Circuit Court on Wednesday. He faces an indeterminate sentence of 25 to 40 years for each of the seven counts.
Nassar, 54, had been accused of molesting young athletes while working with the U.S. gymnastics team and Michigan State University. Some of the victims cited in the counts were between 13 to 15 years old while others were under the age of 13.
U.S. Olympians Gabby Douglas, Aly Raisman and McKayla Maroney have all come forward as victims of Nassar's abuse.
Victims will be able to give a statement at the time of Nassar's sentencing on January 12, including the 125 people who reported their assault to the Michigan State University police department and those identified on the People's Witness list.
Nassar said he was "horribly sorry" and that he hoped his plea would help "move a community forward and away from the hurting."
"I pray the rosary every day for forgiveness," he said at one point. "I want them to heal. I want this community to heal. I have no animosity towards anyone."
Judge Rosemarie Aquilina oversaw the plea and responded to Nassar's remarks. She also applauded the victims in the courtroom for "finding their voices."
"That tells me they're finding the strength to come here today to show you that they're not victims anymore," she said.
She also told Nassar that he "used that position of trust" in the "most vile way to abuse children."
"I agree that now is a time of healing," she said, "but it may take them a lifetime of healing while you spend your lifetime behind bars—thinking about what you did in taking away their childhood, which you were trained as a healer and what you did is harm them. You violated an oath that you took, which is to do no harm, and you harmed them, selfishly."