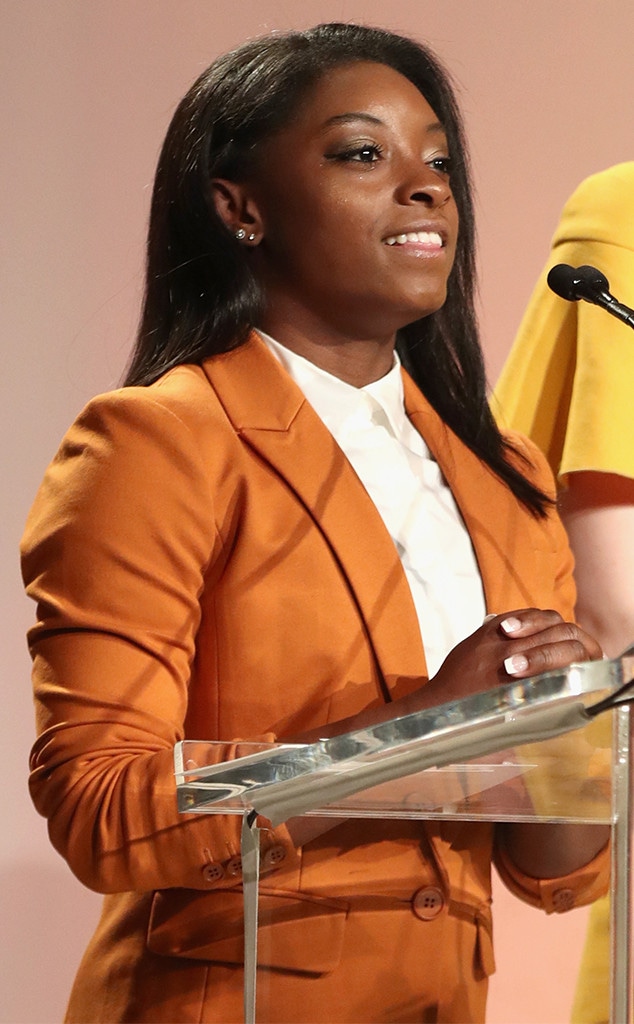 Todd Williamson/Getty Images for The Hollywood Reporter
Simone Biles is the latest Team USA gymnast to come forward and claim she was a victim of Larry Nassar.
In a lengthy post on social media, the gold medalist claims she too was sexually abused by the team doctor.
"Most of you know me as a happy, giggly and energetic girl. But lately...I've felt a bit broken and the more I try to shut off the voice in my head the louder it screams. I am not afraid to tell my story anymore," she began. "I too am one of the many survivors that was sexually abused by Larry Nassar. Please believe me when I say it was a lot harder to first speak those words out loud than it is now to put them on paper. There are many reasons that I have been reluctant to share my story, but I know now it is not my fault."
While Simone admits that she initially questioned if she was "naive," she has come to the realization that Larry's behavior is and was "unacceptable." 
"I will not and should not carry the guilt that belongs to Larry Nassar, USAG [USA Gymnastics], and others," Simone continued. "It is impossibly difficult to relive these experiences and it breaks my heart even more to think that as I work towards my dream of competing in Tokyo 2020, I will have to continually return to the same training facility where I was abused."
She continued, "After hearing the brave stories of my friends and other survivors, I know that this horrific experience does not define me. I am much more than this. I am unique, smart, talented, motivated and passionate. I have promised myself that my story will be much greater than this and I promise all of you that I will never give up. I will compete with all of my heart and soul every time I step into the gym. I love this sport too much and I have never been a quitter. I won't let one man and the others that enabled him to steal my love and joy."
Aly Raisman and McKayla Maroney have also come forward in recent months accusing Larry of sexually abusing them.
"I am so proud of you. You are incredible Simone. I stand with you," Aly wrote on Twitter after Simone shared her story publicly for the first time. "I am shaking reading your post. I know we will all get through this together."
E! News has reached out to Larry's attorney for comment following Simone's post. Team USA gymnastics released a statement that stated: "USA Gymnastics is absolutely heartbroken, sorry and angry that Simone Biles or any of our athletes have been harmed by the horrific acts of Larry Nassar. USA Gymnastics' support is unwavering for Simone and all athletes who courageously came forward to share their experiences. We are our athletes' advocates. USA Gymnastics will continue to listen to our athletes and our members in our efforts of creating a culture of empowerment with a relentless focus on athlete safety every single day." 
Back in December, Larry was sentenced to 60 years in prison on child pornography charges. Weeks before his sentence, he also pleaded guilty to seven counts of sexual abuse.
The judge is allowing all of his accusers to speak. In fact, his weeklong sentencing hearing begins Tuesday.
"Tomorrow begins Nassar's sentencing. Nassar deserves to be given the maximum sentence. #StopAbuse," Aly shared on Twitter. "I will not be attending the sentencing because it is too traumatic for me. My impact letter will be read in court in front of Nassar. I support the brave survivors. We are all in this together. #StopAbuse."
Aly added, "An investigation must be done on @USAGym I am sick over this. We must get to the bottom of how this disaster happened."