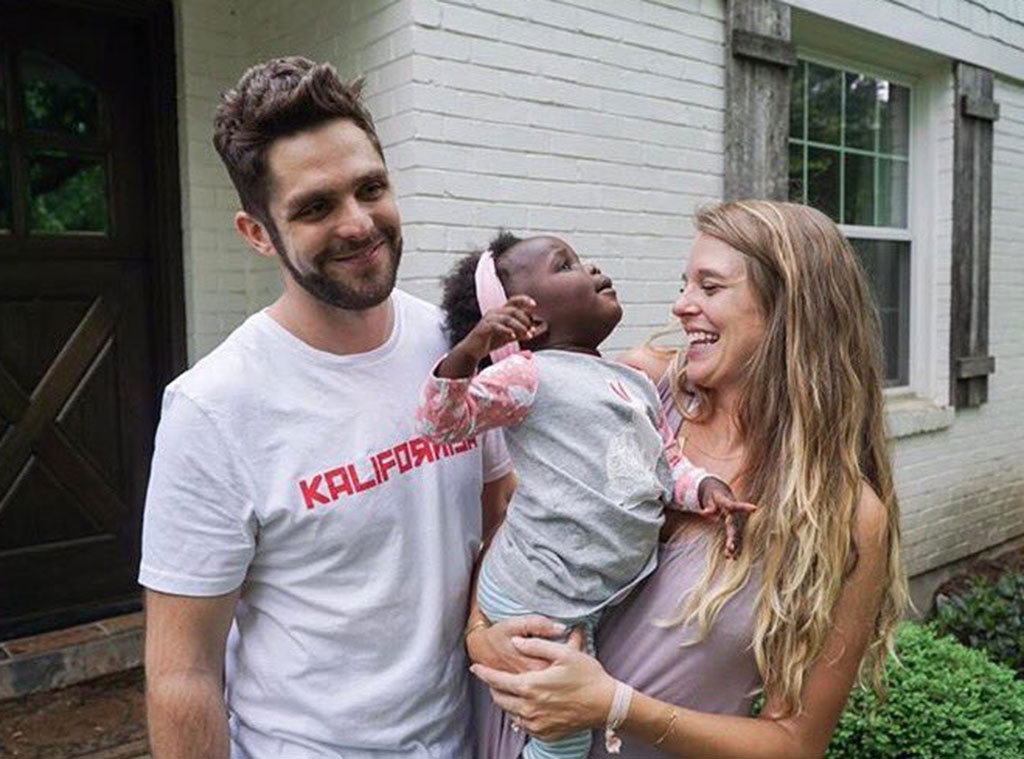 Twitter
Pay close attention to Thomas Rhett and Lauren Akins because they are the definition of #couplegoals.
The adorable pair met in the first grade and dated in high school, staying friends throughout adulthood. Their five-year wedding anniversary is coming up this October, and their family of two has quickly grown into a family of four.
The "Die a Happy Man" singer—a song written for Akins—and his wife adopted a daughter from Uganda in 2017. Willa Gray Akins became an older sister not long after that when her new mom gave birth to a baby girl, Ada James Akins, in August.
Check out the couple's cutest moments below:
Rhett's new single, "Life Changes," about family and how quickly and drastically your life can shift, is out today. 
"I wrote 'Life Changes' about what is going on in my life at this very exact moment—I felt like it was the perfect title track for the album," he told E! News.