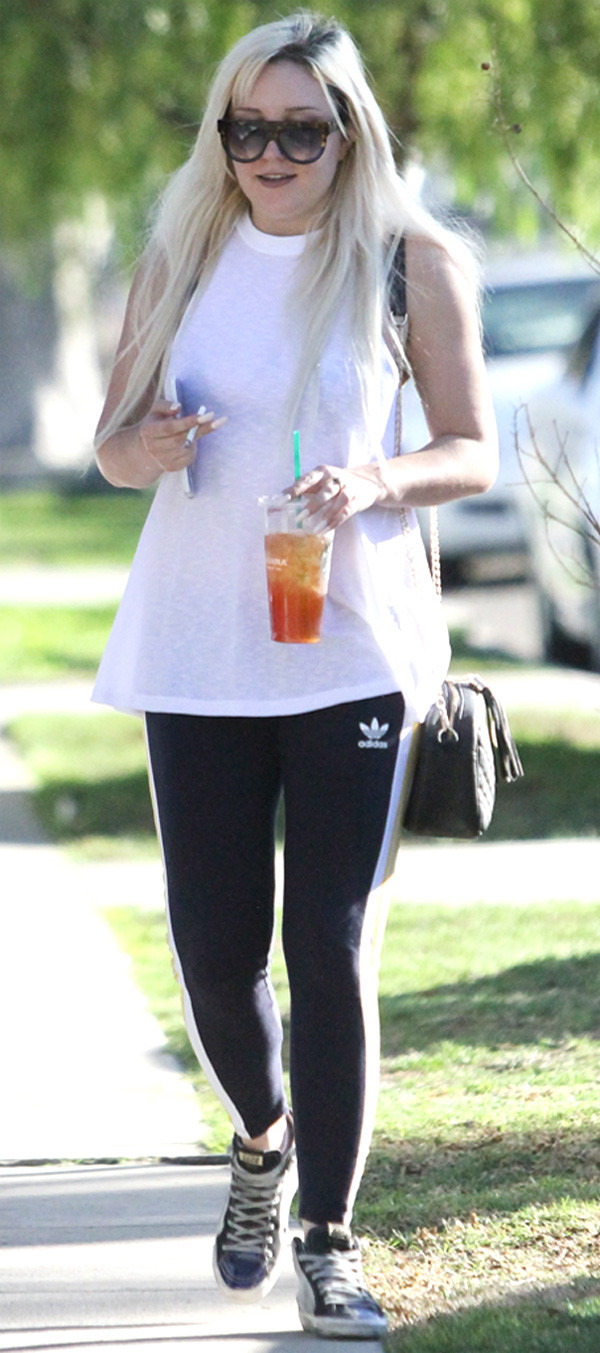 WH Photography / Splash News
Amanda Bynes "seems like she's in a much better place" after years of legal and personal turmoil as she continues her studies, E! News has learned.
The 29-year-old former child star and She's the Man actress was spotted walking with a Starbucks iced tea while smoking a cigarette in Los Angeles Tuesday. Bynes sported a long, white sleeveless T-shirt, a pair of striped black Adidas leggings, sneakers, sunglasses and bleached blond hair, a style she's kept for about a year.
Bynes has been spotted in public sporadically over the years amid her turmoil and was last photographed in December. A source recently told E! News exclusively Bynes has been doing well during her recent quarter at the Fashion Institute of Design & Merchandising in Los Angeles.
"She keeps to herself, but she seems really healthy and focused on her schooling," the source said. "She seems like she's in a much better place and she looks great."
"No one really treats her any differently because she's Amanda Bynes," the source added. "You can tell she really just wants to be a normal student. Everyone at FIDM is really chill and respects her and her space."