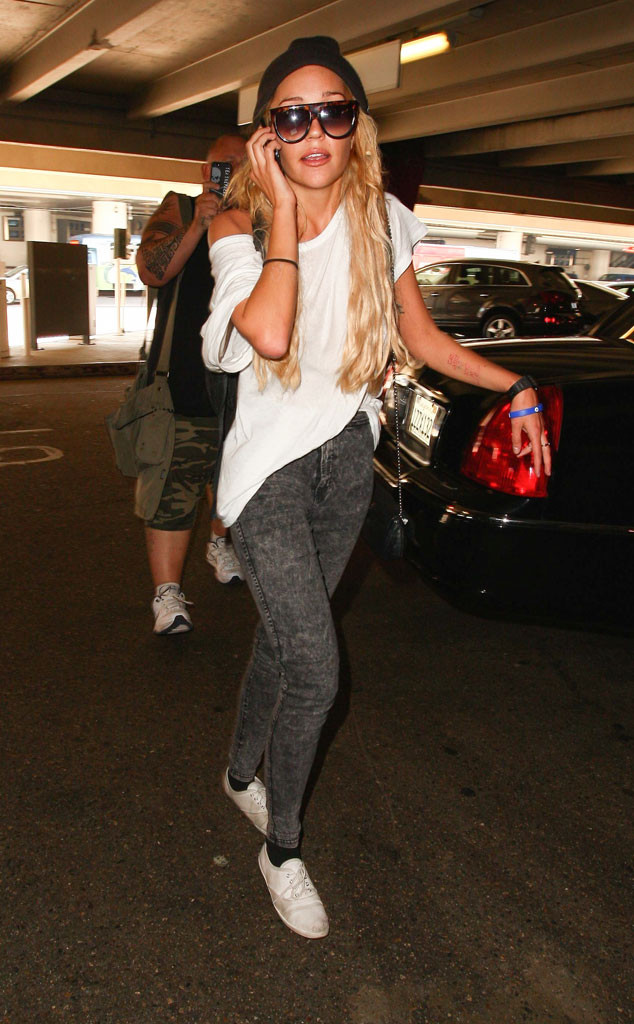 AKM-GSI
UPDATE: Beginning at 7:25 a.m. PT, Amanda Bynes issued a series of tweets from her verified account. In these, she wrote she was "going to court today with my lawyer to prove that I am more than capable of handling my personal life and finances and I am enraged..."

"I got released from the hospital that Sam Lufti and my parents arranged to send me to because my dad is humiliated by what he's done," she added. Amanda went on to make allegations of sexual abuse against her father (something she did earlier this month, then recanted).
"So sorry you've been fooled by Sam Lufti and my parents, but they are lying about stealing money from me and i cannot continue to allow them (cont) To abuse me any more !"
____
___

Amanda Bynes has reportedly been released from Las Encinas hospital, the Pasadena, Calif., facility where she's been on an involuntary psychiatric hold since Oct. 10.
Per TMZ, who obtained pictures of the 28-year-old star walking down Hollywood's Sunset Boulevard last night, a hearing officer Thursday "felt Amanda was stable enough so she could NOT be held involuntarily, so he ended the 30-day hold that had been granted last week and Amanda walked out the front door."
(E! News previously confirmed that on Monday, Amanda's involuntary psychiatric hold, was extended an additional 30 days.)