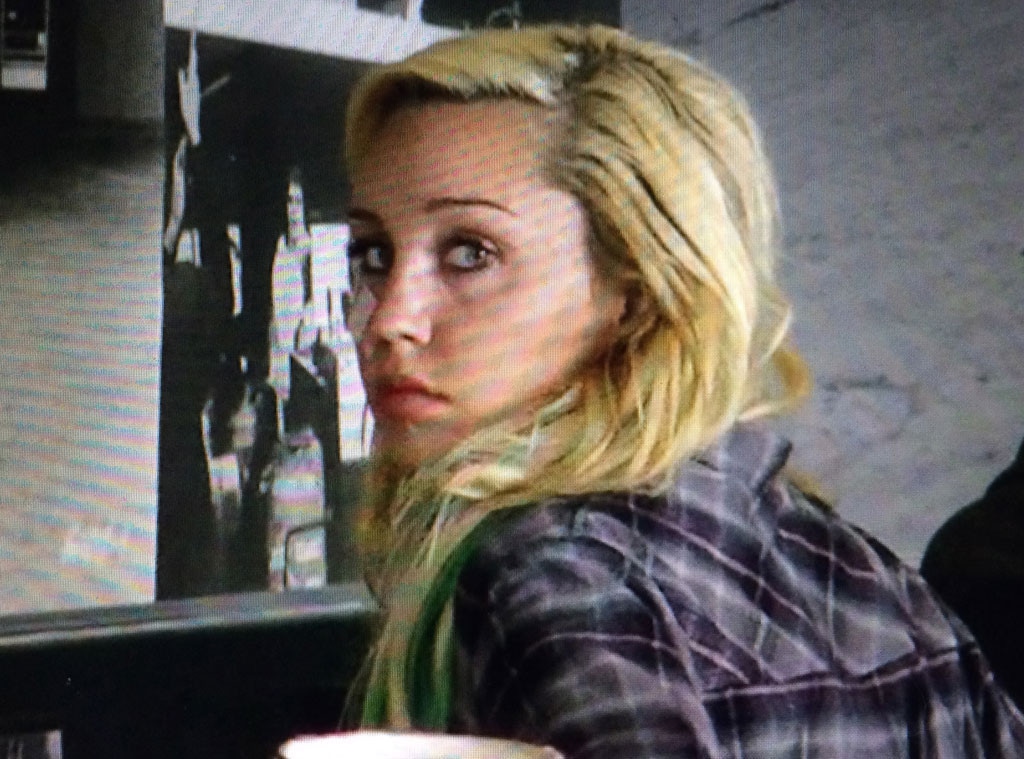 Vladimir Labissiere/Splash News
Amanda Bynes announced that she has been diagnosed as bipolar and manic depressive and is taking medication. The former All That star revealed the news via her Twitter account early Tuesday morning.
"I was diagnosed bi - polar and manic depressive so I'm on medication and I'm seeing my psychologist and pyshchiatrist weekly so I'm fine :D," she tweeted. In a series of tweets, Amanda continued, "I'm not living with my parents. I'm not legally obligated to. My lawyer said if I comply with the courts and take my meds and see my psychologist and pyshchiatrist weekly then I will get unconserved. Thank GOD."
In October, Amanda posted tweets alleging her father had verbally, physically and sexually abused her. She quickly retracted her claims and deleted the tweets. "My dad never did any of those things," she wrote. "The microchip in my brain made me say those things but he's the one that ordered them to microchip me." She deleted taht tweet, too. Shortly after, Amanda was hospitalized on an involuntary emergency psychiatric hold.
Prior to Amanda's hospitalization, Lynn Bynes' attorney Tamar Arminak released an exclusive statement to E! News regarding her daugther's tweets. "I am heartbroken today for my husband of 47 years. Rick has been the best father and husband a family can ask for. He has never abused Amanda or our other children physically or sexually. These accusations are absolutely horrible and could not be further from the truth! These allegations stem from Amanda's mental state at the moment. They have no basis in reality. It saddens me beyond belief that my husband's character could be slandered in such a way."
Amanda's siblings also discredited the abuse allegations.
A conservatorship hearing was held while Amanda was hospitalized. A judge ruled that Lynne will have control over her financial and medical decisions pending a hearing set for Feb. 24, 2015. "I need to get an apartment and my parents won't give me access to any of my funds," Amanda, 28, tweeted Tuesday.
Amanda also tweeted that her parents have put her on a $50 a day stipend, but she has since deleted that post. "It's really annoying," the Hairspray star wrote of her alleged allowance. Hours after she seemingly revealed her medical diagnosis, Amanda implied that she wanted to recant her statements, tweeting, "I was at a friends apartment last night and one of my friends tweeted my phone, sorry guys!"