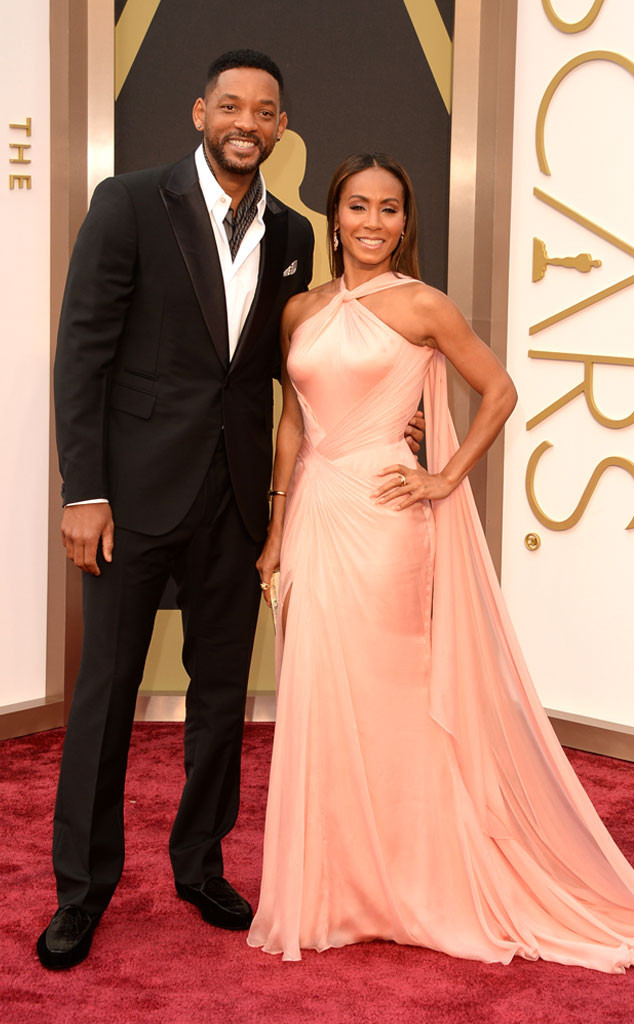 Jason Merritt/Getty Images
Will Smith recalls being bombarded by paparazzi when he stepped off a plane in Thailand last month...and all because of wife Jada Pinkett Smith.
The 44-year-old actress had just posted on her Facebook page a video in which she vowed to boycott the 2016 Oscars and criticized the Academy over a lack of diversity, following the nominations of an all-white group of actors.
"I was out of the country when she made the video," Will said on BBC Radio 1's Breakfast Show Tuesday. "I was in Thailand. And I get off of the plane and you know, the paparazzi [were like], 'Will, Will, you're not going to the Oscars! What do you think about Jada's video?' 'Um, I think, give me a second, let me call-' I had no idea. I had no idea and I'm like, 'Babe, you gotta give a fellow a little heads up, you know? Just a lil something, just, 'Hey babe, you know, hit me before you walk out of the airport.' You know, give me, give me something."
"I got in the car and Googled and watched the video," he said. "I was like, 'Honey, is there anything you need to tell me?' She said, 'Oh, I didn't want to bother you on vacation.' 'Uh, you did. You really did.'"