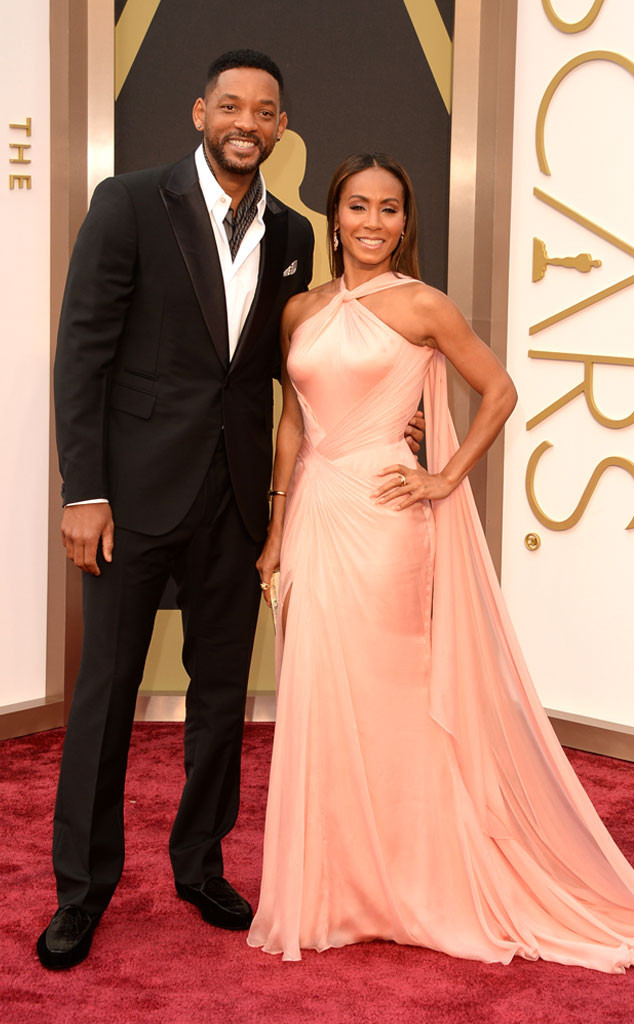 Jason Merritt/Getty Images
After his wife Jada Pinkett Smith confirmed she would not be attending this year's Oscar ceremony, two-time Oscar nominee Will Smith is following her lead.
While Smith was out of town when his spouse shared a video online drawing attention to the lack of diversity in this year's Oscar nominations, her initiative made him proud.
"I was knocked over. I was happy to be married to that woman but I appreciated the push," he told Good Morning America's Robin Roberts Thursday. "There's a position that we hold in this community and, if were not a part of the solution, we're a part of the problem."
Some critics claim the pair's backlash is a result of not receiving an Oscar nod this year, though Smith asserts the video would have existed regardless.
"Had I been nominated and no other people of color were, she would have made the video anyway," he said.
As one of this year's Golden Globe nominees for his performance in Concussion, the actor has been making the rounds on the 2016 award show circuit. However, like his wife, he has confirmed we won't be seeing his face in the Academy Award audience.
"No," he said when Roberts asked if he would be attending. "My wife's not going. It would be awkward to show up with Charlize [Theron]. We've discussed it and we're part of this community, but at this current time, we're uncomfortable to stand there and say, 'This is OK.'"