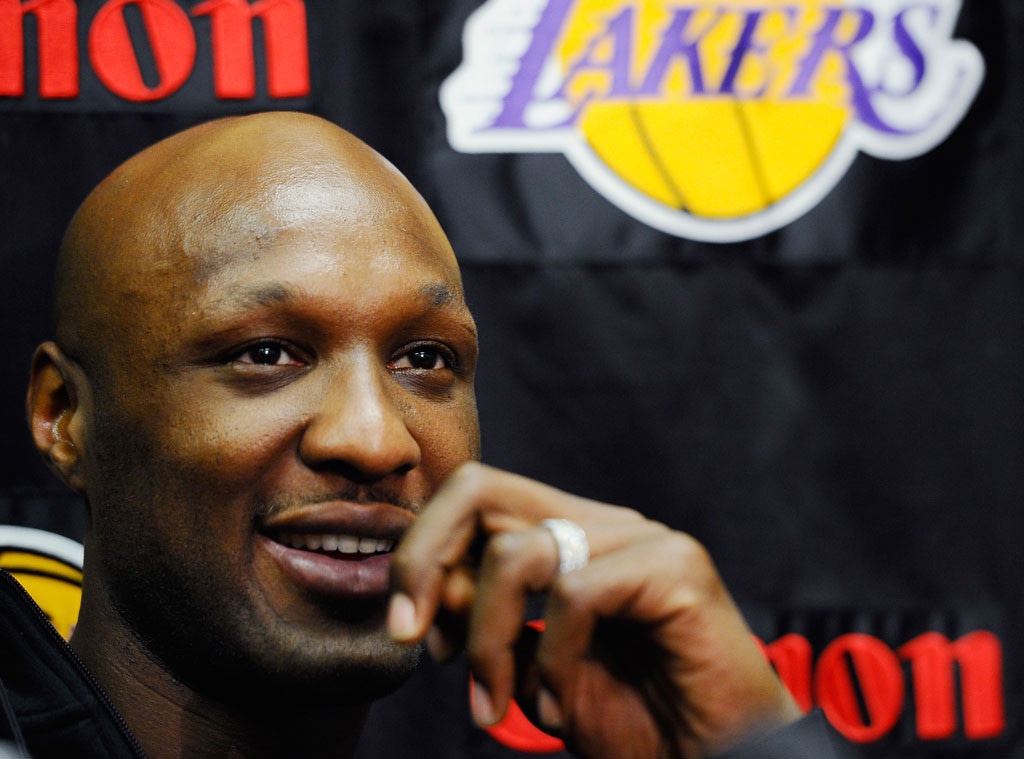 Kevork Djansezian/Getty Images
Sometimes it's unbelievable how much difference a day can make.
Lamar Odom woke from a coma on Friday morning and he continued to show signs of improvement on Saturday, although the 35-year-old athlete is not out of the woods.
E! News has exclusively learned that Odom passed a swallow test, a promising sign of neurological function and an important step because doctors took out his breathing tube and needed to ensure he could swallow on his own.
We've also learned that Odom was helped out of bed for the first time since being hospitalized Tuesday night. He was moved with assistance into a chair and his breathing showed no signs of distress. He continues to wear a mask to aid the flow of oxygen but he's breathing on his own.
A source told us Friday that, upon opening his eyes and seeing Khloe Kardashian, who rushed to Las Vegas on Tuesday and has spent each night since in Odom's room, he said "hey baby" and went back to sleep.
Overall, however, the former L.A. Lakers star is communicating mainly with hand signals, thumbs up or thumbs down. We hear he's attempting to communicate with words but his speech is more or less limited to mumbles at this point.
Nancy Kaszerman/ZUMAPRESS.com
The word is, however, that Lamar is "heading in the right direction. This is great progress but there is always the possibility for setbacks."
Odom was found unconscious Tuesday afternoon at a brothel in Crystal, Nev., after what doctors would later treat as a drug overdose. He was intubated at a hospital in nearby Pahrump and then transported to Sunrise Hospital in Vegas.
Earlier this week, a source said that Odom appeared to have suffered from a "loss of oxygen but also possible stroke." He did suffer kidney failure and doctors continue to evaluate him for possible brain damage.
Members of Khloe's family have been in and out of town to visit, as have Odom's children and some of his former teammates, including Laker Kobe Bryant and L.A. Clippers Blake Griffin, Chris Paul and DeAndre Jordan.
For the latest updates on Lamar Odom's condition, watch Live From E! on Eonline.com Monday at 12:30 p.m. ET/9:30 a.m. PT and tune into E! News at 7 & 11 p.m.