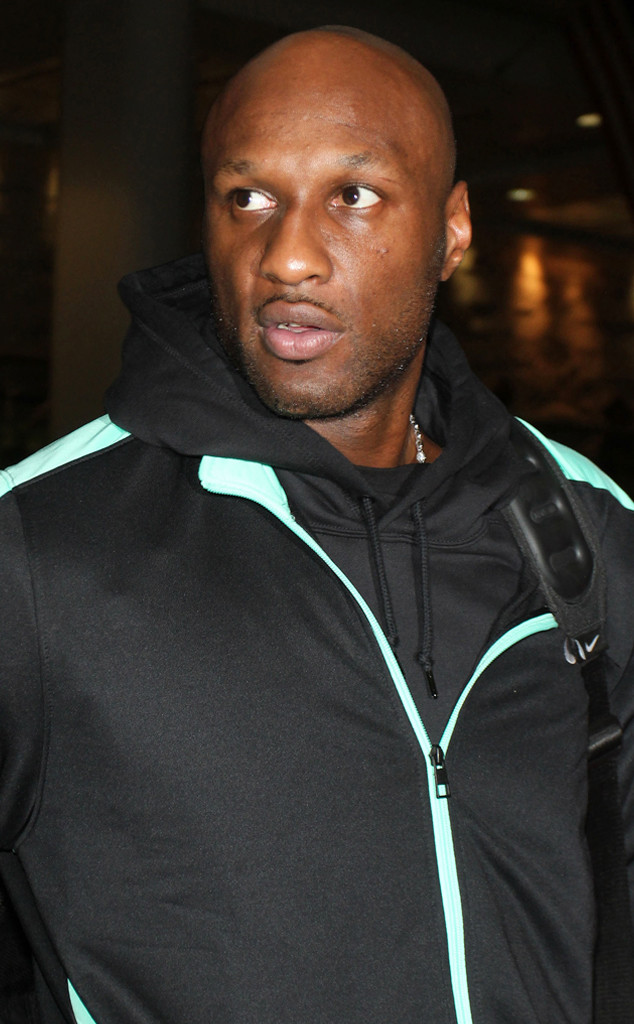 BJJ/FAMEFLYNET PICTURES
Lamar Odom's recovery from a drug overdose and almost three-day coma has been described as "miraculous," but he is not out of the woods yet, E! News has learned exclusively.
As of Friday evening, the 35-year-old former NBA star remains on dialysis due to kidney failure. Also, while he appears to be "neurologically intact," doctors won't know the extent of the possible brain damage he had suffered until he is fully awake.
On Friday morning, he woke up and spoke for the first time since he was hospitalized on Tuesday following a drug overdose at a brothel in Nevada, telling Khloe Kardashian, "Hey baby," and giving her the thumbs up. E! News has learned that Odom, who is very groggy while coming off sedation, was also able to say "good morning." He is following and comprehending commands and giving the thumbs up and thumbs down when answering, which are good signs.
A hospital source had told E! News this week Odom appeared to have suffered an "ischemic stroke," which is caused by a blood clot preventing blood flow to the brain and is often associated with an overdose of cocaine and other drugs. The source had said at the time "virtually every drug imaginable" was found in Odom's system.