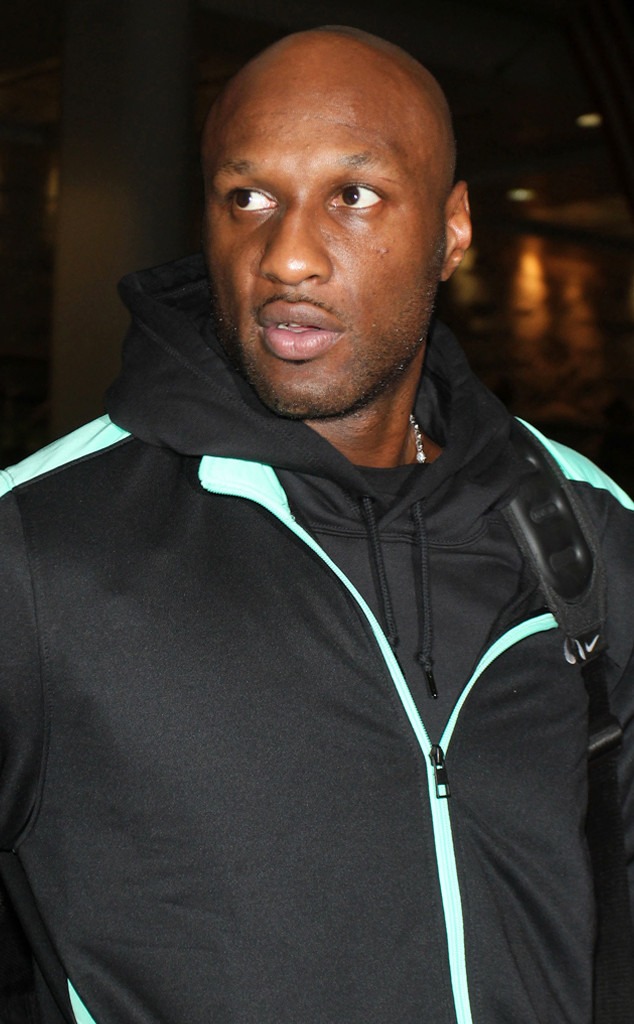 BJJ/FAMEFLYNET PICTURES
Lamar Odom's recovery from a drug overdose and almost three-day coma has been described as "miraculous," but he is not out of the woods yet, E! News has learned exclusively.
As of Friday evening, the 35-year-old former NBA star remains on dialysis due to kidney failure. Also, while he appears to be "neurologically intact," doctors won't know the extent of the possible brain damage he had suffered until he is fully awake.
On Friday morning, he woke up and spoke for the first time since he was hospitalized on Tuesday following a drug overdose at a brothel in Nevada, telling Khloe Kardashian, "Hey baby," and giving her the thumbs up. E! News has learned that Odom, who is very groggy while coming off sedation, was also able to say "good morning." He is following and comprehending commands and giving the thumbs up and thumbs down when answering, which are good signs.
A hospital source had told E! News this week Odom appeared to have suffered an "ischemic stroke," which is caused by a blood clot preventing blood flow to the brain and is often associated with an overdose of cocaine and other drugs. The source had said at the time "virtually every drug imaginable" was found in Odom's system.
E! News has also learned Odom is "100 percent breathing on his own." He is wearing a non rebreather mask that is pumping oxygen. He had previously been hooked up to a ventilator. Many were in shock when they heard the news he no longer needed it. The next step is to wean him off the oxygen. However, if his body weakens, he may have to be placed back on the ventilator.
Odom also recently had a normal EKG test, which showed his heart is functioning normally. His heart rate and blood pressure are good.
Khloe, 31, had flocked to the hospital soon after his hospitalization to see him and had also flown in his father, his two kids and their mother, Liza Morales. Khloe has been sleeping in his room every night and has been making all of the medical decisions, E! News has learned.
Khloe had arrived with her mother Kris Jenner and sister Kim Kardashian. Kourtney Kardashian and Kylie Jenner visited Odom earlier in the week.
Several of his friends, including past teammates such as Los Angeles Lakers star Kobe Bryant, have also visited Odom.
"I'm just glad he's doing well," Daniel Artest, his childhood friend and brother of Lakers forward Metta World Peace, said on Twitter on Friday. "I can leave happy knowing my boy is good."
For more on Lamar Odom's hospitalization and how Khloé Kardashian is coping, watch E! News at 7 and 11 p.m. tonight on E!