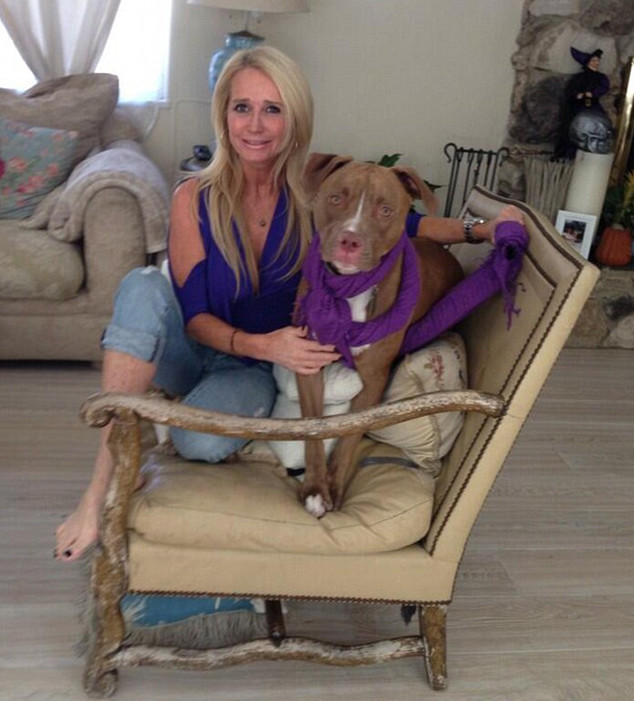 Twitter
A woman is suing Kim Richards and her ex-husband Monty Brinson over an alleged attack by their family's pit bull that she says left her with "grave bodily injuries" that will leave her with permanent scars.
This marks the second such lawsuit filed against the 50-year-old Real Housewives of Beverly Hills star, who is currently in rehab. She and Brinson, who is living at her house while he battles cancer, have not commented.
The woman, Kelly Crossley said in her new lawsuit that the incident occurred at Kim's Los Angeles-area home around early September of last year. Two months later, the dog, Kingsley, attacked and injured the Real Housewives of Beverly Hills star's niece, who is not named in the suit.
Crossley states that she was inside Kim's home, with her "express invitation," when the pit bull attacked and bit her without warning. Crossley said she was "hurt and injured in her health, strength and activity" as a result of the attack on her and sustained "grave bodily injuries" to her body, nervous system and person, all of which have caused, and will continue to cause" her "great mental, physical and nervous pain and suffering."
"The injuries will further result in permanent scarring," the suit adds.