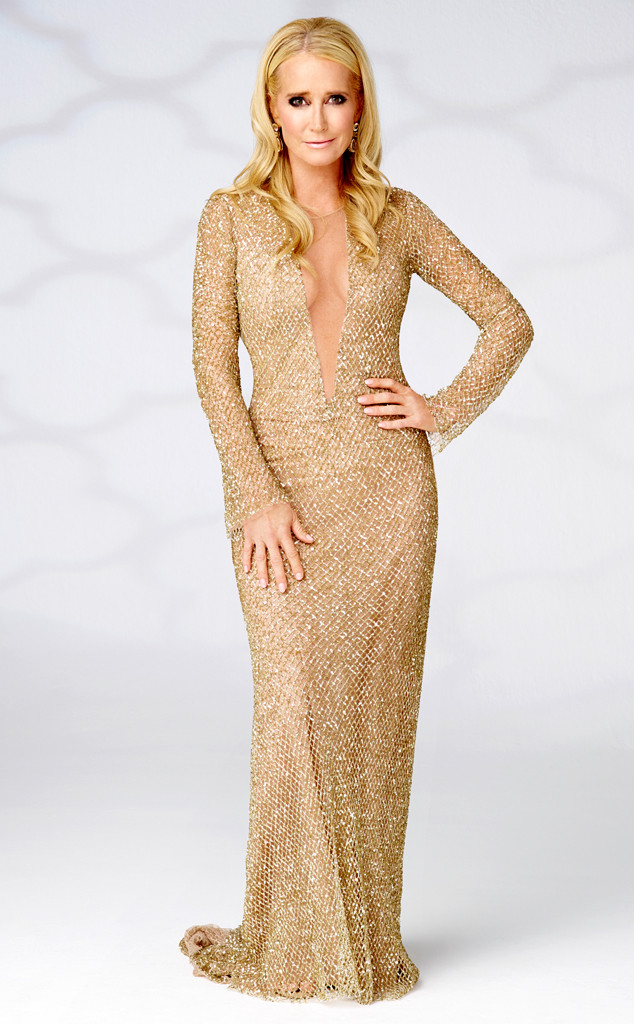 Michael Larsen/Bravo
Kim Richards has officially been charged after her Apr. 16 arrest at the Beverly Hills Hotel.
The Los Angeles District Attorney's office confirmed to E! News that on Monday, the Real Housewives of Beverly Hills war was hit with three misdemeanor charges: One count of public intoxication, one count of resisting, obstructing, delaying a peace officer or EMT, and one count of battery upon a peace officer. An arraignment hearing is scheduled for June 11 at the Los Angeles Courthouse.
During an interview with Dr. Phil late last month, Richards, 50, expressed remorse for the incidents that led to her arrest. "I'm a very strong person and I have been sober. I haven't been working a program," she told him, trying not hold back tears. "Living through a season on a show, sometimes it's hard to just get through."