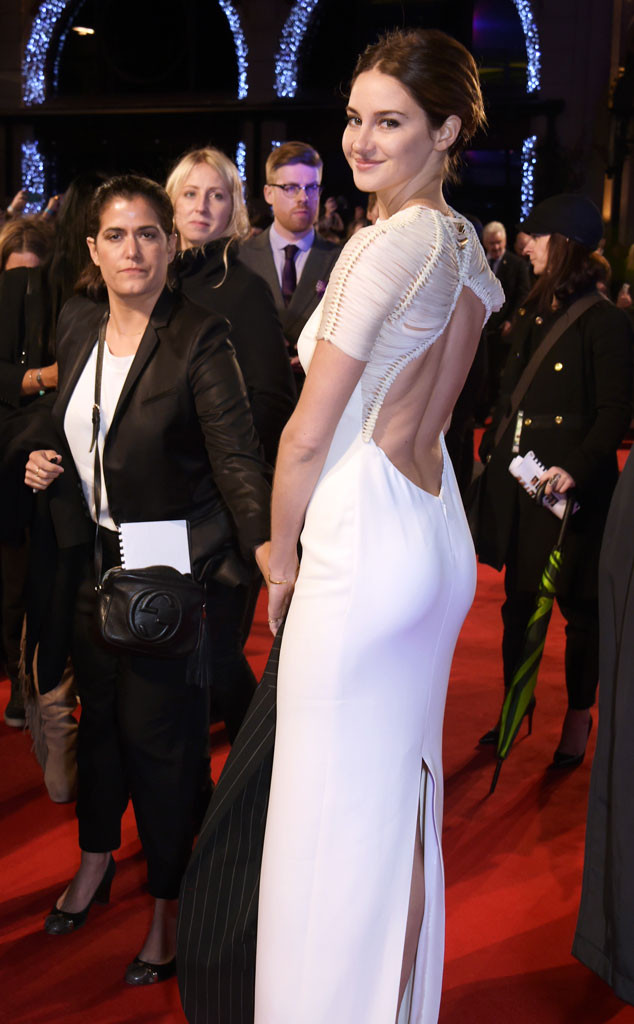 Dave M. Benett/WireImage
Insurgent star Shailene Woodley has revealed her latest health kick, and no, it doesn't involve clay.
The 23-year-old actress and environmentalist has raised eyebrows over her comments about her diet and beauty regimen before and has said she leads an "alternative" lifestyle." Currently, she is all about the bone broth.
"I am telling you, it is the s--t," Woodley, who plays teen warrior and rebel Tris, told MTV News in an on-camera interview posted on Thursday, about a week before the March 20 release of Insurgent, sequel to Divergent. "It sounds pretty gnarly, but if you're gonna eat a steak, there's gonna be bones involved, so you might as well honor the animal and utilize them."
"You brew it in water...throw it in a crockpot for 24 hours, a little apple cider vinegar, some onions, garlic, oh my God, it's heavenly," she said, adding, "And if you want, you can blend it with coconut oil and it's delicious."