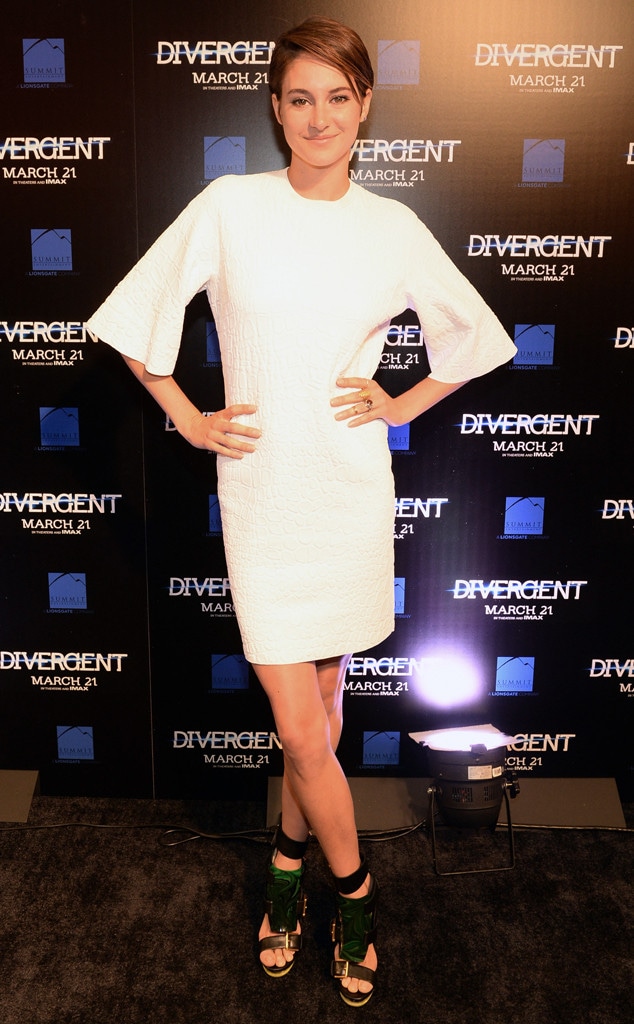 Rick Diamond/Getty Images for Allied-THA
Shailene Woodley has her beauty routine down to a science.
The Divergent actress revealed all her skin care secrets (and a whole lot more!) to Into the Gloss earlier today.
Woodley's au naturel approach isn't entirely new, but there were several shocking revelations during the interview!
For one, the 22-year-old admitted that she loves to ingest clay.
"Clay is one of the best things you can put in your body," she said. "I've discovered that clay is great for you because your body doesn't absorb it, and it apparently provides a negative charge, so it bonds to negative isotopes. And, this is crazy: it also helps clean heavy metals out of your body."
She's has also jumped on board the latest oil-pulling trend.
"It's amazing! It really makes your teeth whiter, because the plaque on your teeth is not water soluble, it's fat-soluble," she confessed.
But there's another tidbit that Woodley credits for keeping her bod in tip-top shape—particularly her nether regions.
"Another thing I like to do is give my vagina a little vitamin D," she said while giggling.
"I was reading an article written by an herbalist I studied about yeast infections and other genital issues. She said there's nothing better than vitamin D. If you're feeling depleted, go in the sun for an hour and see how much energy you get. Or, if you live in a place that has heavy winters, when the sun finally comes out, spread your legs and get some sunshine."
But perhaps that wasn't the only odd thing that Woodley mentioned. The California-native also gushed about how lucky she is to have such low-maintenance hair.
"I only shampoo it like once a month—the oilier, the better."
Interesting…