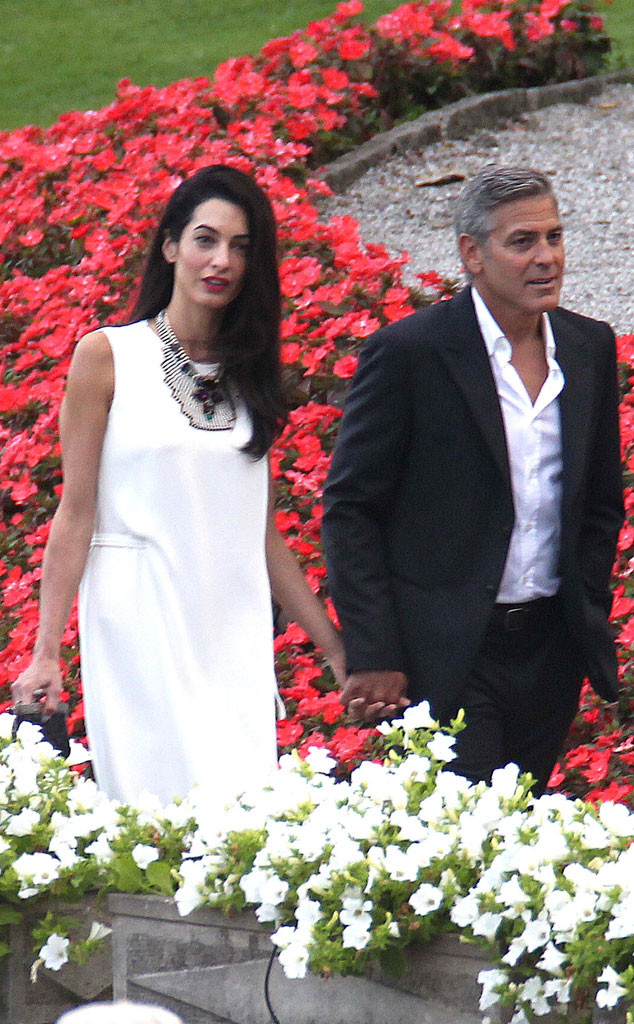 Ramey Photo
Introducing Mr. and Mrs. Clooney!
George Clooney married Amal Alamuddin in a private symbolic ceremony in Venice, Italy, on Saturday evening in front of family members and friends, his rep confirmed to E! News.
The Oscar winner and his lawyer bride are expected to continue the celebration throughout the weekend and then file the paperwork that will make their union official on Monday.
Crowds of fans gathered outside the area and screamed with excitement as many of their some 100 guests, which included celebrity friends such as Matt Damon and Bill Murray, traveled to the wedding via taxi boats. Clooney and his bride had arrived in Venice on Friday and the two lovebirds then headed out for respective evenings of pre-partying. Amal enjoyed ladies night with her mom Baria, sister Tala and other female pals, while Clooney had dinner and drinks with a group of gents.
Amal was spotted upon arrival in Italy from London on Thursday, flying into town with her mother, who has also accompanied her daughter on a number of prenuptial errands—including a perhaps very telling and lengthy stop at Alexander McQueen earlier this month.