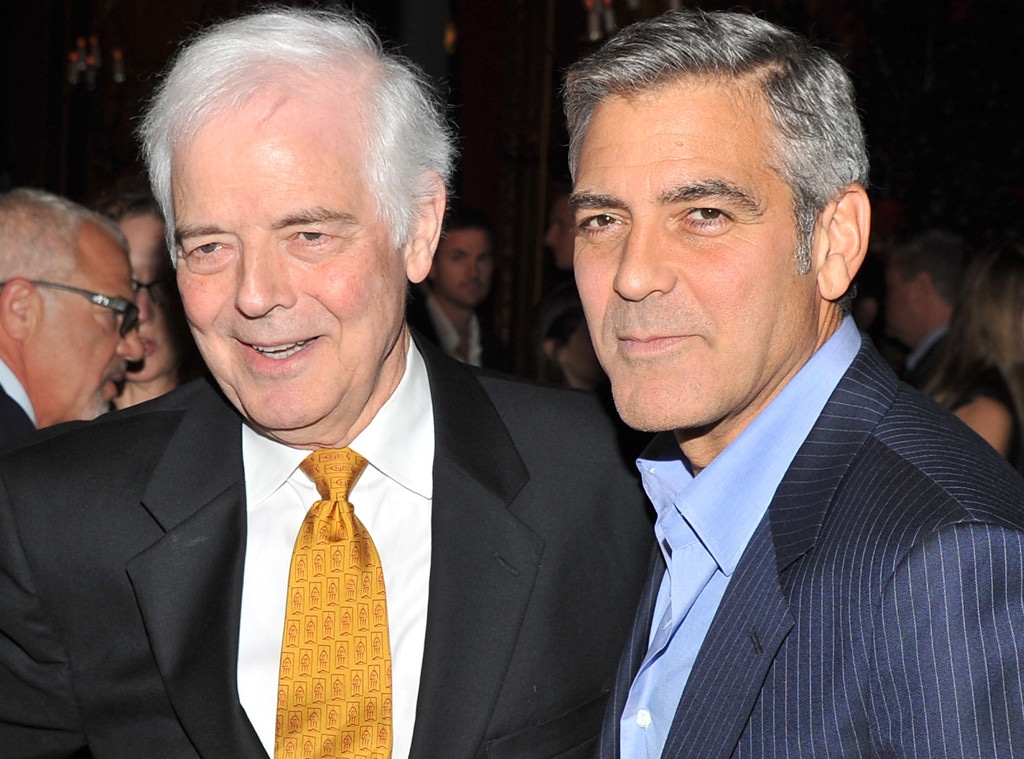 Stephen Lovekin/Getty Images
If millions of people who have never met George Clooney are over the moon about his engagement, you can only imagine how his actual family feels.
"We are very pleased," Clooney's father, veteran broadcaster Nick Clooney, tells E! News. "We like Amal and we are very excited for our family and thrilled for them."
E! News confirmed over the weekend that the Oscar winner and his attorney girlfriend of barely seven months, Amal Alamuddin, were planning to tie the knot.
Doughty Street Chambers, Alamuddin's law firm, released a statement congratulating the 36-year-old Oxford-educated beauty as well.
"They are both wonderful people and hope they have a terrific life ahead of them," the elder Clooney continued. "This is their day. This is George and Amal's time."
And if George needs any advice about how to keep the fire burning after the honeymoon period is over, he has his dad. Nick and Nina Clooney, the actor's mom, have been married for almost 55 years.
This will be the second marriage for Clooney, his first, to Talia Balsam, lasting from 1989 until 1993.
Not that his parents minded when George was a free agent, either. Nick was brimming with praise last summer during a Father's Day interview with the Huffington Post.
"I knew that he would in one way or another end up in a public business," the now 80-year-old newsman and humanitarian said last June. "That was just in the cards. He was just too gregarious and too talented and too funny not to be in the business. If athletics was the way that went, that would be great. I, naturally, was hoping it would be broadcasting. I was hoping it would be news. He has a wonderful sense of current events.
"I'm very proud the way he handles things and how he thinks. I'm very proud of his priorities. I'm a very lucky dad."
—Reporting by Senta Scarborough