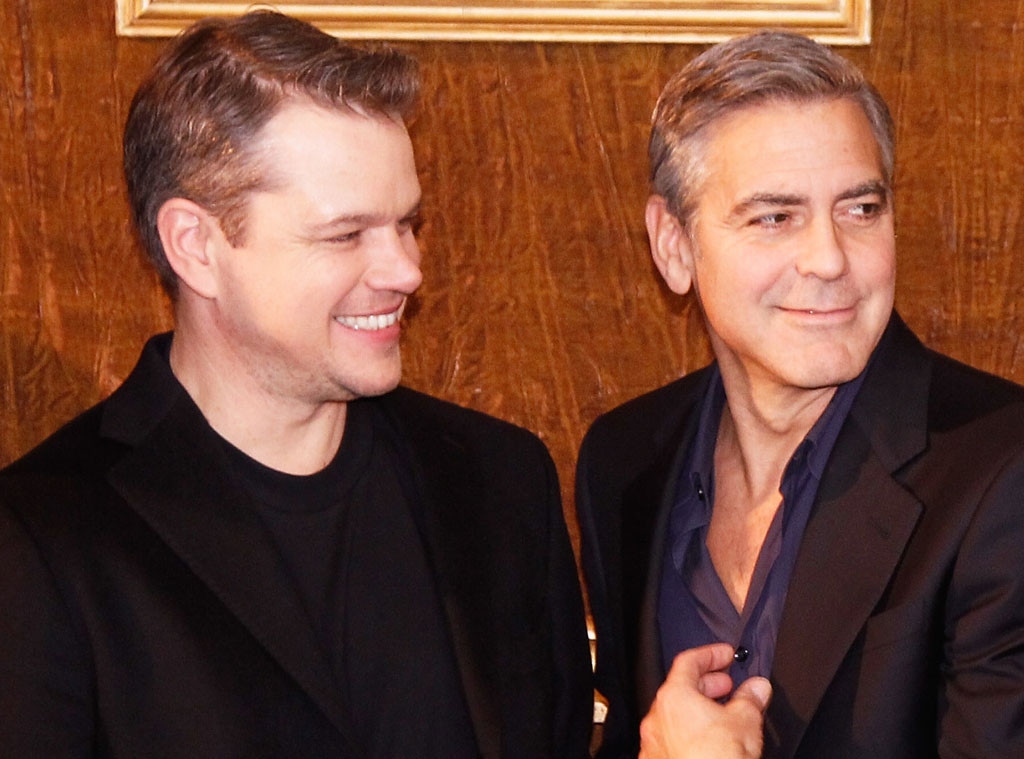 Julien M. Hekimian/Getty Images
It hasn't happened yet, but Matt Damon has confessed that he could be reprising his role of Jason Bourne sometime soon.
The Oscar winner explained during an interview with CNBC that he'd be willing to star in a fourth installment of the action spy series under one condition.
"I've always been open to it if Paul Greengrass is the director. We've just never been able to come up with a story," he said.
"So if any of your viewers have a story, please call Universal and submit it."
Jeremy Renner played the role of Bourne in last year's The Bourne Legacy, and a fifth picture is being put into production.
"I love that character and I'd love to see what happened to him," Damon continued.
Damon also recently gushed about his close pal George Clooney and his fiancé Amal Alamuddin.
"I'm just thrilled that he met Amal and that they're as happy as they are," he reportedly said in Closer magazine.
Damon added that his Monuments Men co-star "deserves it."
"Anyone who has met Amal isn't surprised, and we're all really excited for him."
And as for whether or not there are any kids in Clooney's future with his leading lady, Damon quipped, "You gotta ask him that one. I don't know!"
News broke late last month that Clooney and Alamuddin had become engaged after dating for nearly seven months.
This will be the second trip down the aisle for the 52-year-old Clooney, who was married to Mad Men's Talia Balsam from 1989 to 1993.