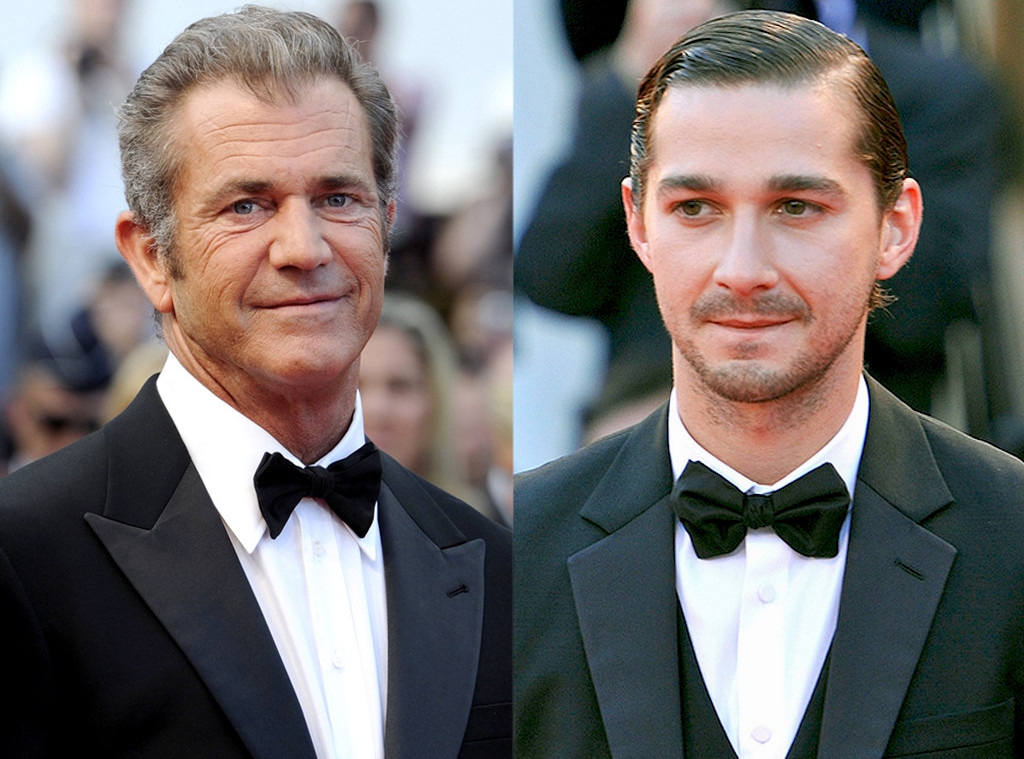 Getty Images
If anyone in Hollywood can sympathize with Shia LaBeouf, it's Mel Gibson.
The Mad Max actor notoriously unleashed a flurry of anti-Semitic remarks during a 2006 DUI arrest, rendering him persona non grata in Hollywood. Four years later, secret recordings between the movie star and Oksana Grigorieva leaked online. The tapes' release had a damning effect on Gibson's career.
Gibson, who last appeared in 2013's Machete Kills, discusses the downsides of fame in a wide-ranging interview with IndieWire. "You're a target. And you have to be really adept at tap dancing and dodging the bullets. And sometimes you get hit. Sometimes mortally," the actor, 58, admits. "It's pretty bad."
LaBeouf was poised to become the next big movie star after career-making roles in the Transformers franchise and a co-starring role opposite Harrison Ford in Indiana Jones and the Kingdom of the Crystal Skull. In recent years, however, his bad boy behavior has overshadowed his talent on the big screen.
"When I see someone like Shia LaBeouf with the bag on his head and stuff, my heart goes out to the poor guy. I think he's suffering in some way," says Gibson, referring to the 28-year-old Nymphomaniac actor's now infamous #IAMSORRY project. "Why would he do that? People are in line to sort of point the finger at him and say that he's this, that, or the other. It's easy to judge. But I'm sure he's going through some kind of personal, very painful, cathartic thing that he has to exorcise and get out there. He'll probably play it out and come back...He'll be all right. I actually like the kid. I think he's good."