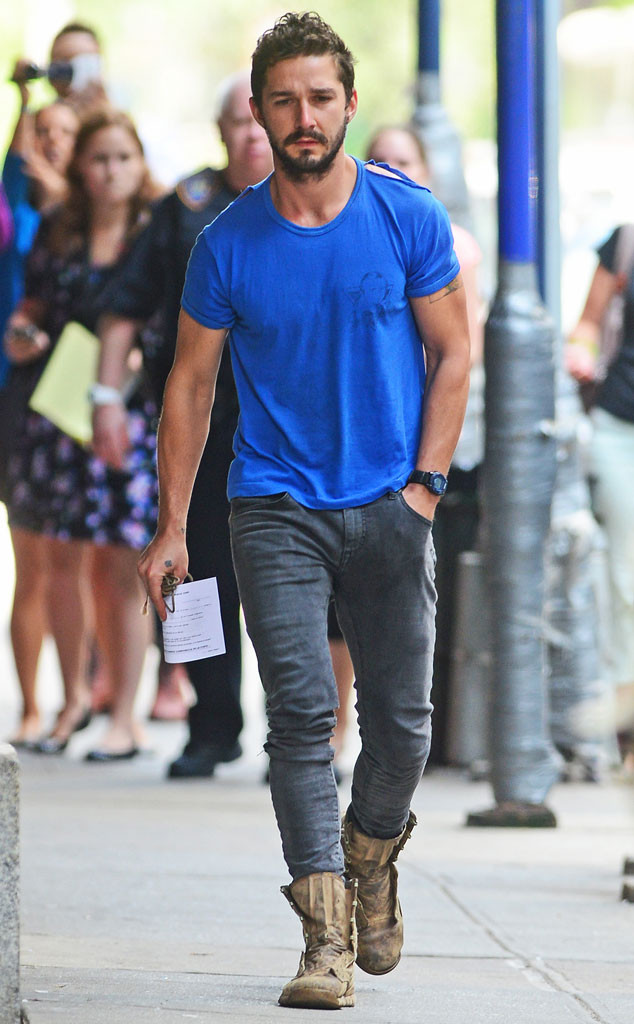 Steffman-Turgeon / Splash News
While Shia LaBeouf may argue that he is not famous anymore, we beg to differ, because the actor was arrested in New York last night—and it's all over the news.
The 28-year-old Fury star was arrested and charged with two counts of disorderly conduct, one count of criminal trespassing and one count of harassment after disrupting a performance of Broadway's Cabaret on Thursday night.
After being escorted out of the play, he was taken into custody and transported to the Midtown North station and was arraigned this morning at 10 a.m. at Midtown Community Court.
The Transformers star was released on his recognizance, and his next court date is scheduled for July 24. But what caused the troubled actor to lash out at cops and what was he doing prior to the play? Here is a timeline of events: