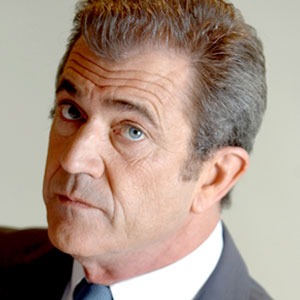 Vera Anderson/WireImage.com
On a new recording released today, Mel Gibson allegedly threatens to "bury" the mother of his child. Although just one listen and it's clear the actor's digging his own grave.
It's still unclear who is leaking the tapes that purport to be of the Mad Max star and estranged girlfriend Oksana Grigorieva, but the source has taken a backseat to the hatred, violence and generally shocking revelations spewing caught on audiotape.
Most shockingly of all on the new tapes, seemingly unedited or otherwise tampered with, is the man admitting to having struck the woman multiple times and even issued a death threat against her.
"You almost killed us, did you forget," she says in a 36-second snippet obtained by E! Online (the full eight-minute audio can be heard in its entirety on RadarOnline).
His response? A round of sarcastic and decidedly unsorry "boo-hooing."
"The last three years has been a f--king gravy train for you," he yells back in the heated and increasingly temper-flaring shout match.
"You were hitting a woman with a child in her hands. You—what kind of man is that, hitting a woman when she's holding a child in her hands, breaking her teeth, twice in the face. What kind of man is that?" she says, presumably referring to Lucia, her 9-month-old daughter with Gibson.
Her damning allegation of violence is seemingly corroborated by his response.
"Ooh, you're all angry now," he says. "You know what? You f--king deserved it."
"You know what? You're gonna answer one day, boy, you're gonna answer," she  replies.
It was that last sentiment that causes the most agitation, as he vows to literally bury her.
"What, what? What are you threatening me?"
"I'm not the one to threaten," she interjects.
"I'll put you in a f--king rose garden, you c--t."
The rest of the tape—which, potential listeners should be warned, is absolutely riddled with profanity and disturbing language—features more threats by him, along with declarative statements that she ruined his life.
While the woman believed to be Grigorieva remains miraculously calm throughout the eight-minute, mostly one-sided rant, the man gets increasingly infuriated, screaming until his voice breaks and, at times, resorting to heavy panting as he seems to grow furious to a point beyond words.
"Shut the f--k up. You should just f--king smile and blow me, 'cause I deserve it," he shouts. "You have no f--king soul. And my soul is screaming because you don't have one to join mine. You have no f--king soul.
"I left my wife because we had no spiritual common ground," he goes on. "You and I have none. Zero. You won't even f--king try."
When she says she wants peace but that she owed him no apologies, he once again went over the top.
"What? What?!" he demands. "You apologize for nothing?! Well then you're a dishonest c--t."
"You are unbalanced," she retorts. "You need medication."
"I need a woman. Not a f--king little girl with a f--king dysfunctional c--t. I don't need medication. You need a bat to the side of the head," he replies.
"I will make your goddamn life miserable."
When he threatens to go to her house if she hangs up on him, she tells him she'll call the cops and, once again, he loses it.
"I don't have any friends and I try to make one with you, and you f--king used me," he says, going on to call her pretty much every name in the book, telling her that her friends are eager to sleep with him and then telling her that she has no friends anyway.
"I'm saving my life and I'm saving my daughter's life," she says.
Prior to the tape cutting off, he tells her to get a restraining order against him if she's so fearful.
As for the tapes, they are apparently set to become evidence in the investigation into the domestic violence charges against Gibson. The Los Angeles County Sheriff's Department tells E! News that it expects to receive copies of the recordings later this week.
Gibson's camp, already reeling from last week's news that he has been dropped by his longtime Hollywood agency, has yet to comment on the leaks.