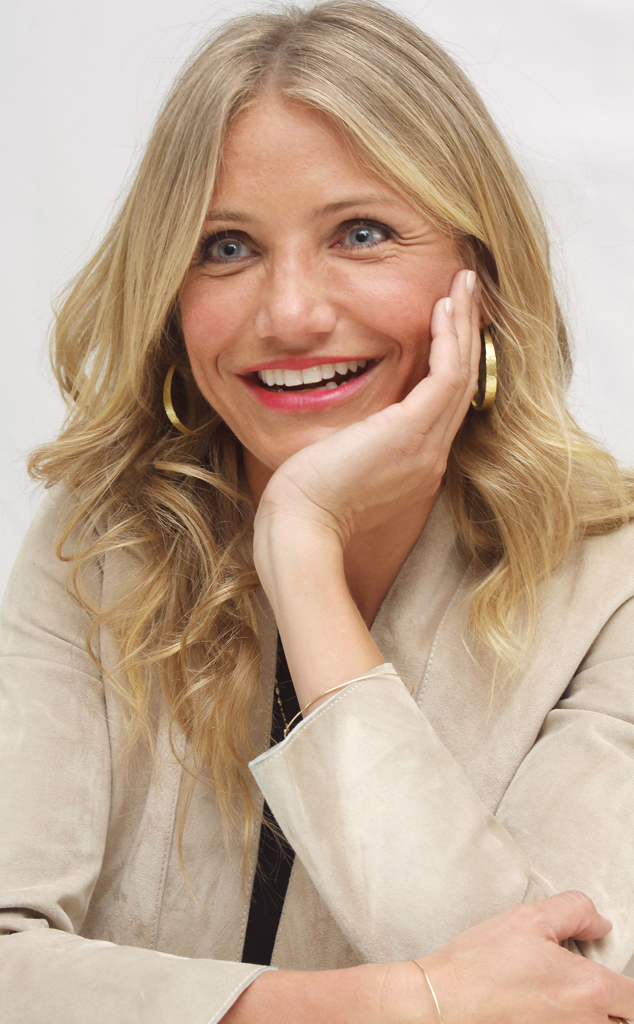 MUNAWAR HOSAIN /startraksphoto.com
The world's most famous bachelorette is off the market!
Cameron Diaz married Good Charlotte rocker Benji Madden at their home in Beverly Hills Monday. For years, she vowed that her happiness wasn't dependent upon whether she got married or became a mom. Thanks to Madden, Diaz changed her mind about the former—but will she reconsider the former?
Here, E! News revisits the Sex Tape star's quotes about motherhood, marriage and more:
Cosmopolitan U.K., July 2009
"I think women are afraid to say that they don't want children because they're going to get shunned. But I think that's changing too now. I have more girlfriends who don't have kids than those that do. And honestly? We don't need any more kids. We have plenty of people on this planet," Diaz said. Asked if she ever wanted to have kids, she replied, "I never say never. I don't know what's going to happen. I could end up adopting half a dozen kids, or I could end up being the next Octo-mom—who frickin' knows?"
Parade, May 2010
"I am a romantic. I love romance. I'm not afraid of commitment. I commit to everything I'm doing and I am hopelessly loyal. But I hate predicting the future, I really do, because you just don't know. I can't even make up my mind what I'm going to do this weekend," the Bad Teacher star said. "The mystique and the romance of a big wedding are lost on me. I don't think that I could ever do something that extravagant. I am not much of a planner. I would probably make the phone call 20 minutes before the bus leaves for the chapel and ask if anyone is available to come. That's probably how my wedding is going to end up."