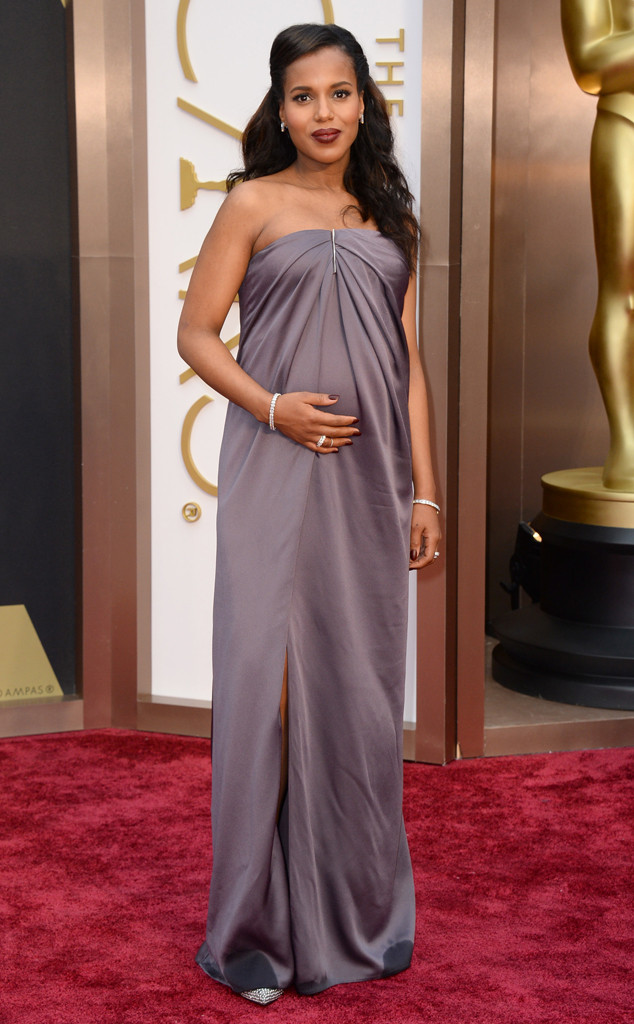 Jordan Strauss/Invision/AP
It's a girl for Kerry Washington and Nnamdi Asomugha!
The couple have welcomed daughter Isabelle Amarachi Asomugha, TMZ reported Friday. She is the first child for the Emmy-nominated Scandal star, 37, and the retired NFL player, 32.
And, vintage Washington: Her baby was born April 21 at Los Angeles' Cedars-Sinai Medical Center and no one was the wiser until now!
E! News was first to report that the couple had secretly tied the knot on June 24, 2013, in Hailey, Idaho. Washington's pregnancy was confirmed in October, but she declined to comment on it until January's Golden Globe Awards. Speaking to Ryan Seacrest on the red carpet, the Balenciaga-clad beauty pointed to her baby bump and said, "I also feel like I have the best date of the night, my little accessory here."