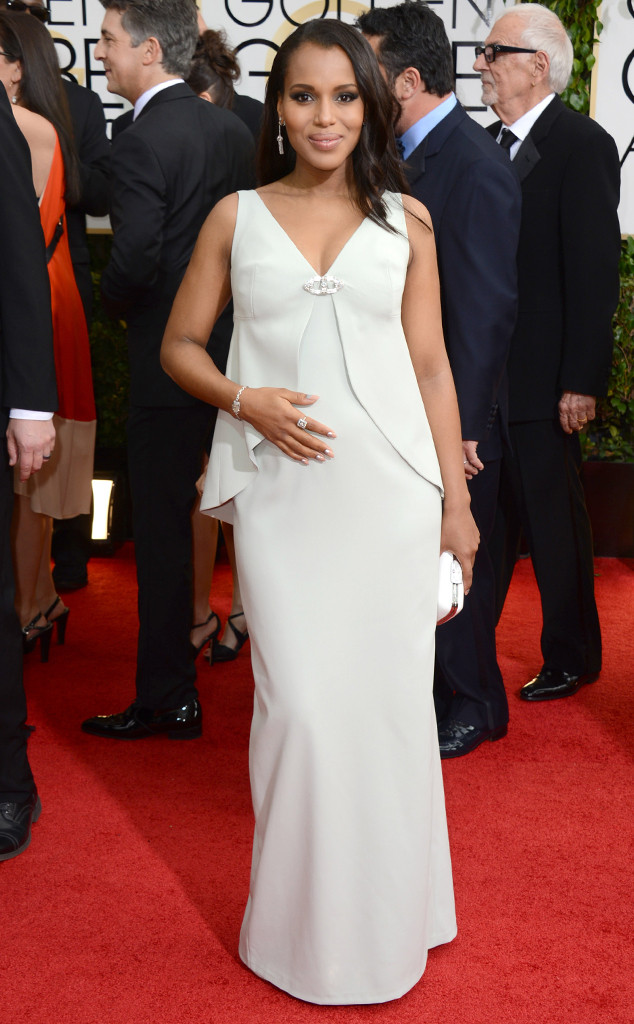 Jordan Strauss/Invision/AP
Kerry Washington and her "best accessory"—her baby bump—crashed Seth Meyers' Golden Globes interview with Ryan Seacrest. The Scandal star and Best Actress in a TV Drama nominee got Meyers to sign a copy of his Time magazine cover story.
Washington also addressed her baby bump. "I also feel like I have the best date of the night, my little accessory here," Washington told E! News.
Meyers, who will take over Late Night from Jimmy Fallon in February, said Washington's baby would be his second guest after Amy Poehler.
"Amy Poehler's my first guest and then Kerry [Washington]'s baby is next," Meyers told Seacrest.