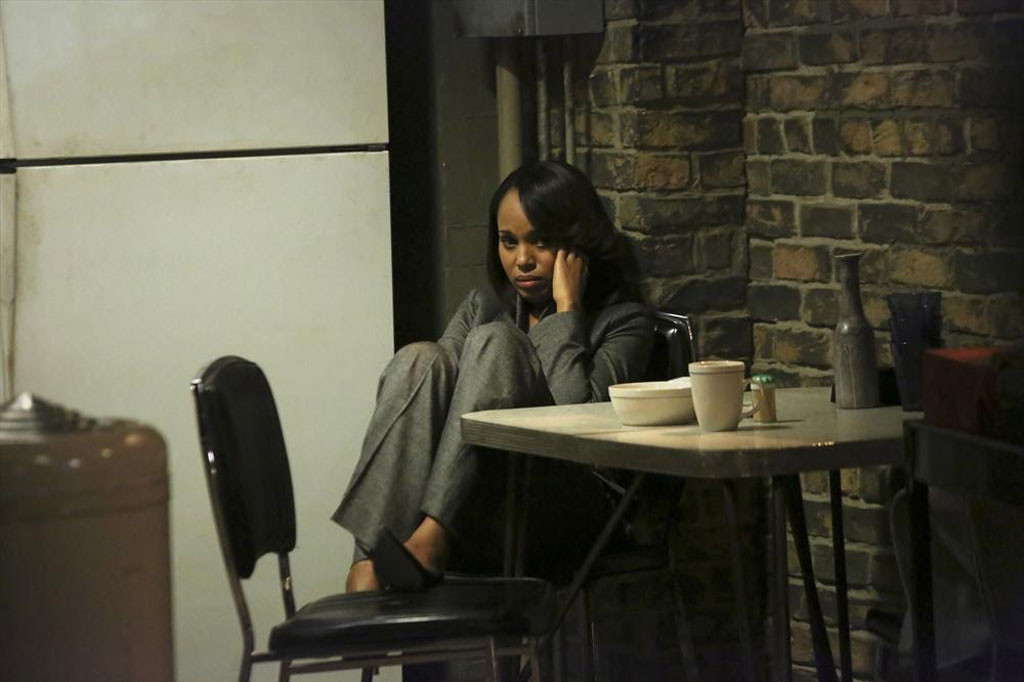 ABC/Richard Cartwright
Fewer episodes of Scandal? Not a fan.
Scandal will now only air 18 episodes instead of 22 like originally planned, E! News has confirmed with ABC.
But we can't get mad that ABC is cutting its season-three episode order, as it appears likely that it's due to Kerry Washington's pregnancy.
While the net gave no reason for the reduced order, Kerry is reportedly due in the spring, so since filming the final four episodes while she's ready to pop probably wasn't an option, the network either had to eliminate those episodes or write Olivia out of the show. Yeah, right. Especially since the powers-that-be over at Scandal already decided not to write Kerry's pregnancy into the show. With a crazy mom on the loose and Quinn (Katie Lowes) about to take out Rowan (Joe Morton), we would say Olivia has her plate full at the moment without a bun in the oven. But just for argument's sake: would it be Jake's (Scott Foley) or Fitz's (Tony Goldwyn) baby on the way?
We recently asked Kerry which team she was on: Team Jake or Team Fitz? Turns out, she's all about Team Shonda Rhimes.
"Whatever she writes is what I'm rooting for," she told us. "And I guess I'm for Team Happy Olivia. I just want Olivia to be with the person who is right for her, and I guess we'll have to see how that unfolds."
Scandal's midseason finale airs next Thursday, and season three will pick up with the final eight episodes on Feb. 27 on ABC.