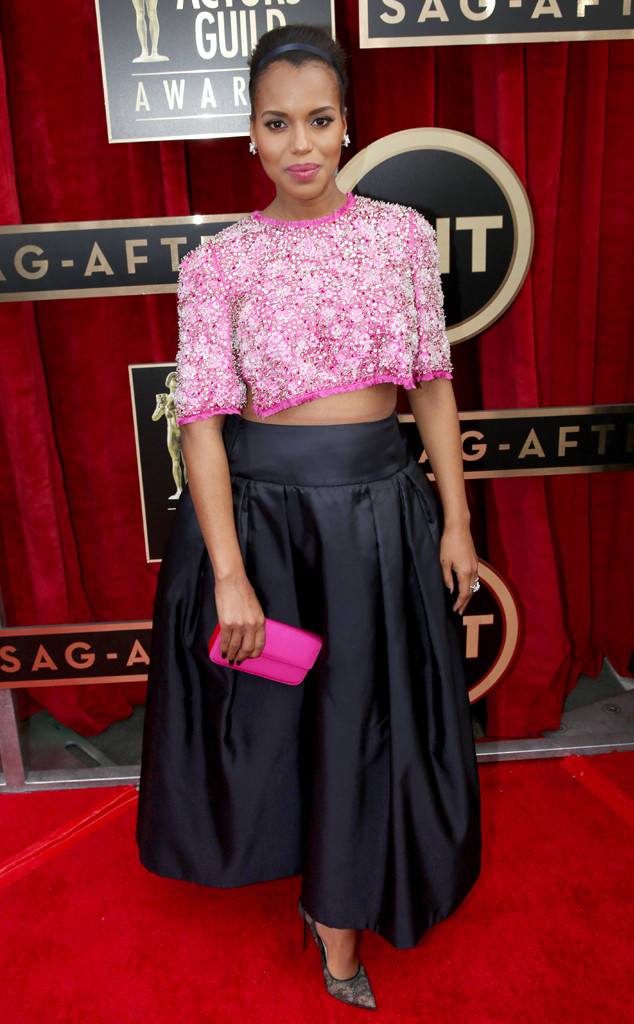 Matt Sayles/Invision/AP
Breaking news: We've learned what Kerry Washington and husband Nnamdi Asomughas are planning to name their baby!
OK, that may be a bit of a white lie, but we can't help if it her costar Columbus Short is so darn charming that we'll believe almost anything he tells us.
Case in point: We chatted with Short at ABC's TCA party at the 2014 Winter Press Tour, where he revealed to E! News,"She's naming her baby Columbus, whether it's a boy or a girl. She was just like, 'Columbus, that name is sweet!'"
And it seems like the sure-to-be-gorgeous baby will be inheriting his mother's super-speedy speaking skills and amazing fashion sense, according to her handsome costar.