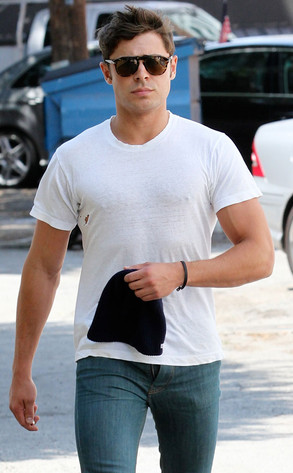 Dean/MRM/NPG.com
Not even a broken jaw is going to get Zac Efron down.
The 26-year-old hunk was spotted hitting a gym in Venice, Calif., Thursday evening, just days after he slipped in a puddle of water while entering his L.A. area home and broke his jaw and suffered a gash that required stitches.
According to People, Efron's injury was not visible and apparently he didn't let the mishap bother him in any case as he pumped some iron.
"He looked great," an eyewitness told the magazine. "But it was all business. He was concentrating on hitting the weights hard."
Sporting a new haircut, the buff actor reportedly gave his deltoids a good workout on a rowing machine.