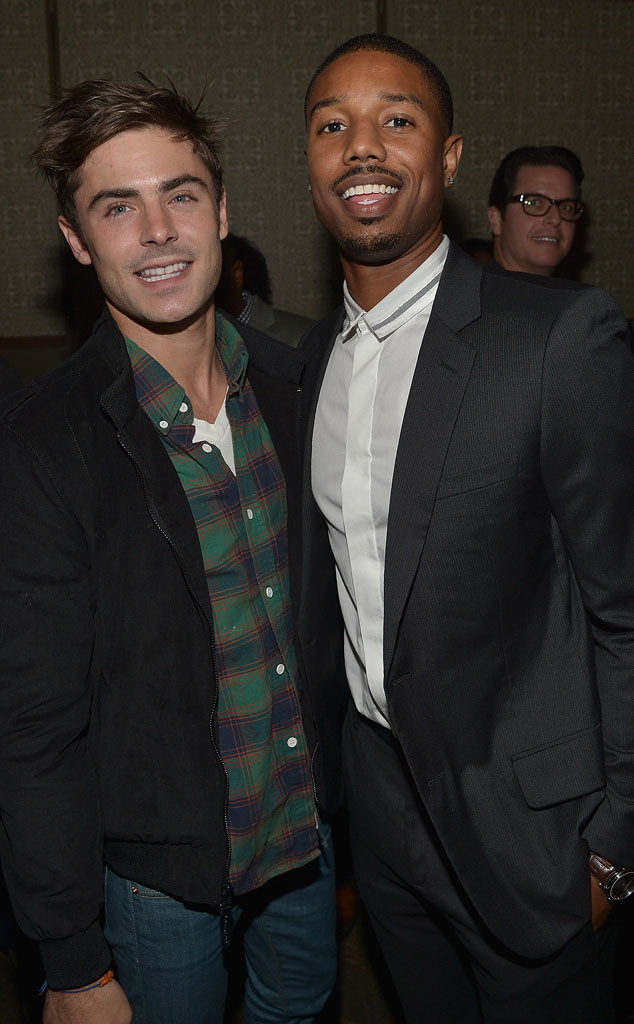 Charley Gallay/Getty Images for Weinstein Co.
Zac Efron may be hurting from his broken jaw, but he'll get through it.
So says Michael B. Jordan, his costar in the upcoming comedy That Awkward Moment.
"He's good," Jordan told me last night at GQ's Man of the Year event (Jordan is among this year's honorees). "He's going to be OK."
As E! News exclusively reported yesterday, Efron's mouth is wired shut after he broke his jaw over the weekend when he slipped at the entrance of his L.A.-area home on Sunday in a puddle of water he didn't see.
Jordan has been in touch with Efron since the accident. "He's tough," the former Parenthood star said.