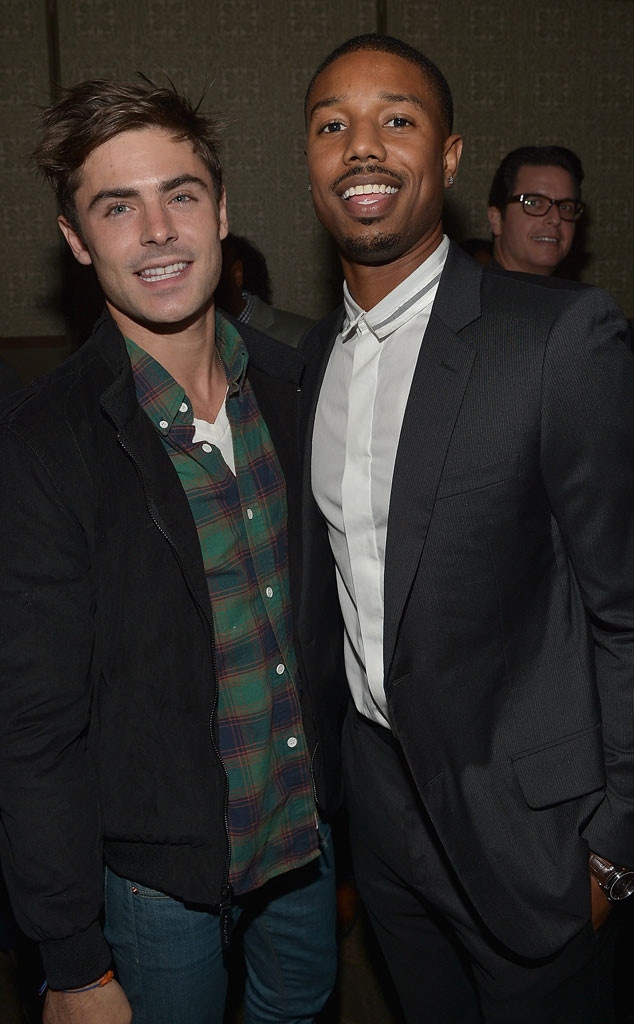 Charley Gallay/Getty Images for Weinstein Co.
Zac Efron may be hurting from his broken jaw, but he'll get through it.
So says Michael B. Jordan, his costar in the upcoming comedy That Awkward Moment.
"He's good," Jordan told me last night at GQ's Man of the Year event (Jordan is among this year's honorees). "He's going to be OK."
As E! News exclusively reported yesterday, Efron's mouth is wired shut after he broke his jaw over the weekend when he slipped at the entrance of his L.A.-area home on Sunday in a puddle of water he didn't see.
Jordan has been in touch with Efron since the accident. "He's tough," the former Parenthood star said.
He also suffered a gash that required stitches.
Efron's plans to promote That Awkward Moment with Jordan and costar Miles Teller have been put on hold. In fact, the former High School Musical star had planned on attending last night's GQ event.
Jordan said when he got the call that the magazine was naming him one of their men of the year, he said, "Are you sure it's me or is it the other Michael Jordan?
"I remember sneaking into this party," he continued. "Not being on the list and sneaking in through the back door."
Jordan is an awards season favorite for his work in Fruitvale Station. "It really is amazing," he said. "Humbling for sure, but at the same time you work on something for 12 or 13 years and you finally start to see things come together, it's pretty cool."
Also at the party, which took place at the Wilshire Ebell Theatre, were Matthew McConaughey, Will Ferrell, Andy Samberg, Pharrell Williams, Julie Delpy, Tony Goldwyn, Colton Haynes, Columbus Short, Amy Poehler and boyfriend Nick Kroll, Darren Criss, Matthew Morrison, Chord Overstreet, Jesse Tyler Ferguson, Dan Bucatinsky, Chiwetel Ejiofor and his 12 Years a Slave director Steve McQueen, Chace Crawford and The Walking Dead's David Morrissey, James Van Der Beek and Jesse Metcalfe.