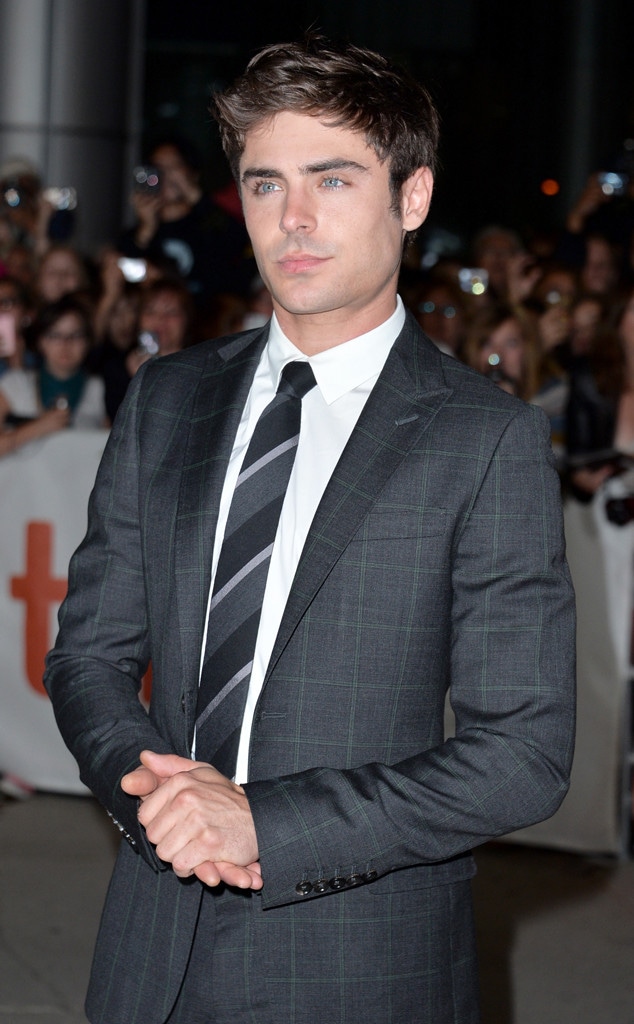 Alberto E. Rodriguez/Getty Images
Zac Efron is looking better than ever.
And it really showed as the 25-year-old actor walked the red carpet at the Toronto International Film for the premiere of Parkland, his upcoming new ensemble drama about the JFK assassination.
"I'm good, real good," he said.
And that's great to hear because Efron actually completed a stint in rehab about five months ago, sources exclusively tell E! News.
"He's healthy, happy and not drinking," one source said. "He's taking time to focus on working."
He sure is.
Parkland, about the three days surrounding JFK's death in Dallas, hits theaters on Oct. 4.
Efron plays Jim Carrico, the real-life doctor who was a 28-year-old first-year surgical resident when he became the first person to examine Kennedy at Parkland Memorial Hospital after the president was shot in Dealey Plaza.
"The three days are really shrouded in so much mystery and controversy with conspiracy theories," Efron said at TIFF. "Growing up, I didn't know what was fact or fiction. But the simple truths of what transpired that we know for a fact are all in this movie."
We'll see even more of Efron in January with the release of That Awkward Moment, a comedy also starring Miles Teller and Michael B. Jordan about a group of young guys who vow to stay single.
Later in the year, he'll costar in Neighbors, an Animal House-like flick in which he plays a rowdy frat boy opposite Seth Rogen and Rose Byrne.
A shirtless pic of Efron from the movie recently released by the studio garnered mucho reposts on the Internet.
Does he ever get used to the attention?
"No, you can't," Efron said in Toronto. "It's all ridiculous."
But then he smiled, "It's cool."
Keep up the good work, Zac!
—Additional reporting by Melanie Bromley