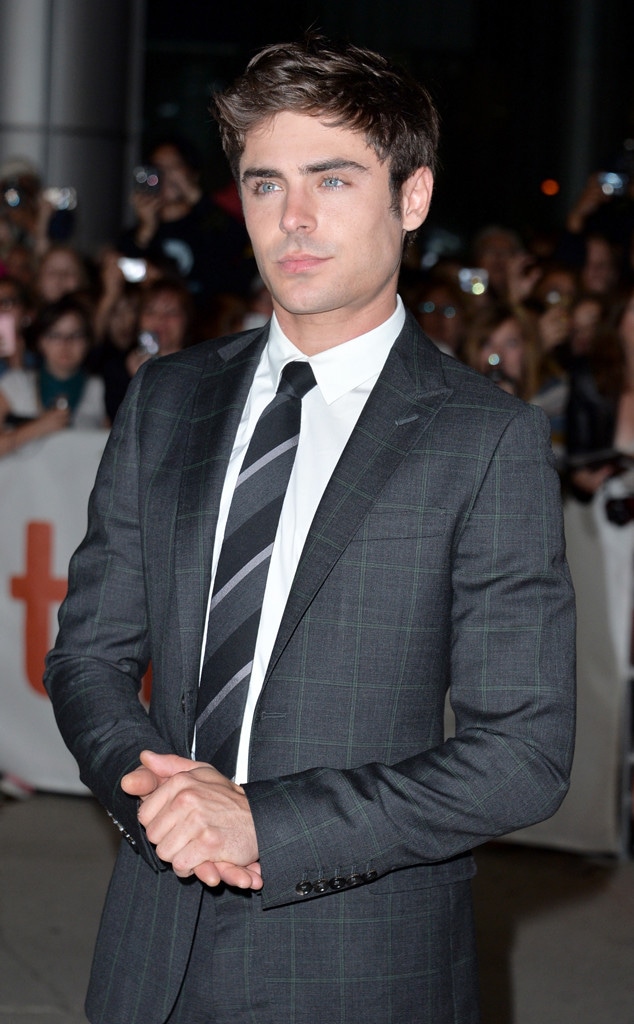 Alberto E. Rodriguez/Getty Images
You won't be seeing Zac Efron smile for awhile.
E! News has exclusively learned that the actor's mouth is wired shut after he broke his jaw over the weekend. Efron slipped at the entrance of his L.A.-area home on Sunday in a puddle of water he didn't see.
He not only broke his jaw when he fell, but he also suffered a gash that required stitches.
Efron is expected to make a full recovery.
In the meantime, upcoming plans to promote his new comedy That Awkward Moment have been put on hold. Also starring Miles Teller and Michael B. Jordan, the movie follows a group of young guys who vow to stay single. It's set for release in January.
Just last week, Efron attended a Vanity Fair event in West Hollywood honoring Jordan.
Later in the year, Efron will be seen in Neighbors, an Animal House-like flick in which he plays a rowdy frat boy opposite Seth Rogen and Rose Byrne.
He also celebrated his 26th birthday last month with a day of golf with his father David and some friends at the Callaway Golf Center in Carlsbad, Calif.
He later hit Chateau Marmont for a celebration with his younger brother, Dylan.
Get well soon, Zac!